Bigg Boss Season 3 Tamil Day 81 started with a happy sight, everyone was asked to freeze inside the bigg boss house and the door opened. Tharshan was in all smiles as her mother and sister entered the house. Tharshan went running to see his mother and in the background we could hear "Kaalayil Thinamum Kanvizhithaal Song", Then he lifted her and kissed her on forehead.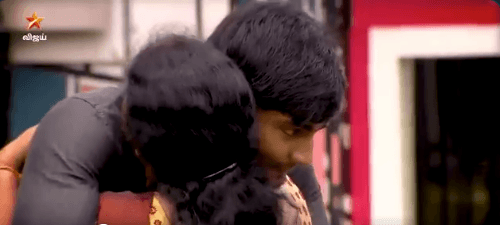 Then we can see Tharshan's sister in the background too. She was waving to other Bigg Boss contestants. Then Tharshan hugged her too and introduced her to other contestants in the house.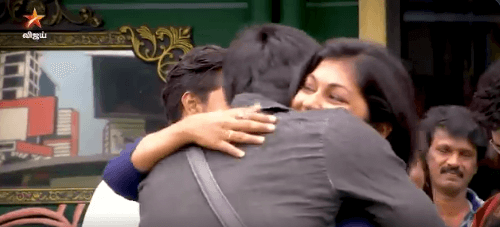 Then Sandy bring cake and wishes Tharshan's mother a happy birthday. Everyone looked happy and we can see Sherin too happy besides her mother, then his mother cut the cake and promo ends there.

#Day80 #Promo1 #பிக்பாஸ் இல்லத்தில் இன்று.. #BiggBossTamil – தினமும் இரவு 9:30 மணிக்கு உங்கள் விஜயில்.. #BiggBossTamil3 #VijayTelevision pic.twitter.com/803zClersy

— Vijay Television (@vijaytelevision) September 12, 2019