Bigg Boss Tamil 3 completed 50 days this week and the show is setup for some sensational twists in the coming days. The entry of the first wild card entry, Kasthuri Shankar and the reentry of the controversial contestant Vanitha Vijayakumar, changes the dynamics of the house.




However, Kasthuri and Vanitha are safe from eliminations this week. Fathima Babu, Vanitha, Meera, Mohan Vaidya, Reshma and Sakshi are eliminated so far. This week's eliminations will be one of the most interesting in Bigg Boss Tamil 3 as of now.
Which Contestants Will Be Eliminated This Week in Bigg Boss 3 Tamil?
Losliya makes her second appearance in the list of nominations for elimination this week. However, Losliya's 'Army' is expected to plunge into action and save the most loved contestant of this season by a huge margin. This is evident from the audience votes presented to contestants facing elimination on Day 1. Losliya led the last week's elimination list with a huge margin over Abirami and Sakshi.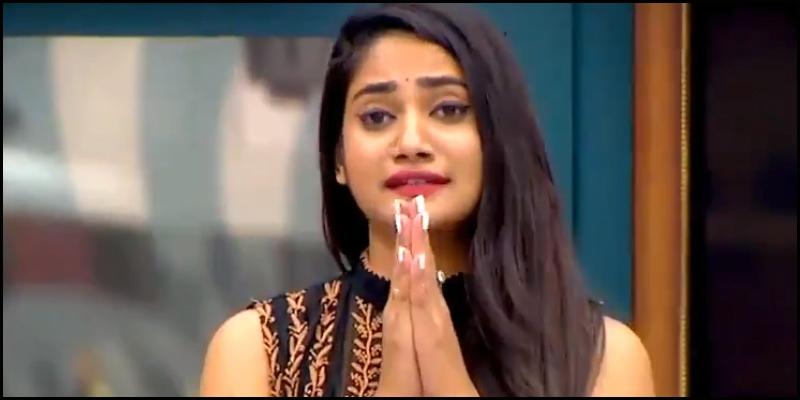 Abirami faced elimination weeks ago due to a single vote but this time she is facing the risk of eviction for the second week in a row now.  She is fighting it at the bottom right from the day 1 of audience voting. The fans of Mugen Rao are touting for Abirami's eviction as they believe that Mugen is not playing his game with full focus because of Abirami's influence in the house. Considering Mugen's spat with Abirami this week, Abirami is the most likely contestant to be eliminated this week. Abirami asked Bigg Boss to evict her immediately after her nominations. However, the Bigg Boss mentioned that it is in the hands of the people.
Mugen Rao is one of the most loved contestants in Bigg Boss Tamil 3, after Dharshan and Losliya. Mugen's temper issues seems to be a cause of concern. However, Mugen's fans are likely to save him this week by a huge margin.
Kavin, the playboy of Bigg Boss Tamil 3 is at risk this week. Sakshi's elimination leaves him with just Losliya in the house. His fan base is huge and is expected to save him but for how long? We will be eager to watch.
Madhumita is nominated for eliminations this week. Inspite of her positive image, she will be battling it out in the bottom of the nominations list with Abirami considering the competition at stake.
Total Votes for each contestant facing elimination as of Day 1
Mugen Rao – 91480 votes
Losliya – 64783 votes
Kavin – 63171 votes
Madhumita – 48349 votes
Abirami – 19731 votes
The voting pattern shows that Abirami is trailing by a huge margin right from day 1. However, we have to wait and watch.
How to Vote and Save Your Favorite Contest in Big Boss Tamil 3?
The News Crunch's exclusive report on the voting procedure for Big Boss Tamil 3 is accessible here – CLICK HERE!
Voting Line Numbers for Missed Call Voting This Week:
To save your favorite Tamil Bigg Boss Contestant this week, give a missed call to the below mentioned mobile numbers:
 

| | |
| --- | --- |
| Contestant | Missed Call Number |
|   Vote for Mugen Rao | 8367796808 |
| Vote for Losliya | 8367796805 |
| | |
| Vote for Madhumitha | 8367796806 |
| Vote for Kavin | 8367796804 |
| Vote for Abhirami Venkatachalam | 8367796801 |
| | |
| | |
| | |
| | |
| | |
| | |
| | |
| | |
| | |
| | |
Bigg Boss Tamil 3 Voting Deadline is between Monday to Friday every week. Live voting status is displayed on Vijay TV during the daily episodes.
Voting for your favorite contestants will end on Saturday night.