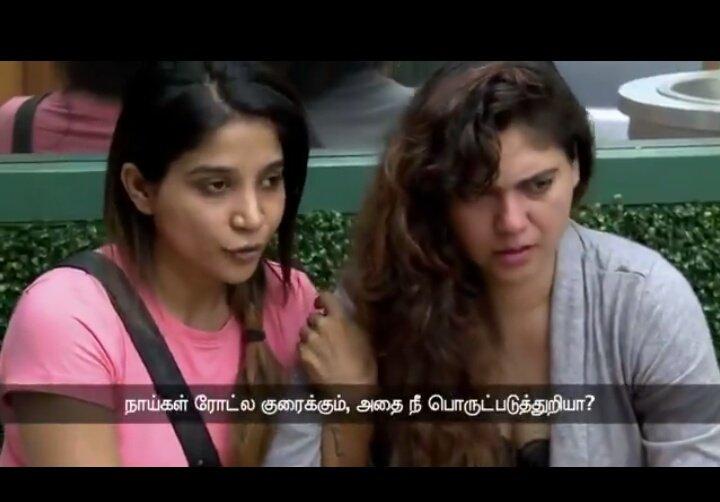 A huge fight between Sherin and Vanitha erupted on Day 74 September 5 in Big Boss Season 3 with Vanitha saying Sherin having affair with Tharshan. It all started as Vanitha is trying to split Sherin from Tharshan and ultimately remove any link with the boys gang which includes Losliya, Sandy, Kevin, Tharshan and Mugen. Vanitha was saying that Sherin is not performing task or doing house chores as she is always seen sitting next to Tharshan.




She pin points that Sherin is the one going behind Tharshan while he has a girlfriend outside the Bigg Boss house. Sherin was already in a depressed mood may be due to her name being in elimination or due to some other reason, so when Vanitha was constantly abusing her she got into a fight with her. Then Vanitha called all housemates to speak about it but again she was the one talking throughout the meeting and making sure she is the right.
Then at some point she said Sherin is having an affair with Tharshan and Sherin couldn't digest those words and it erupted into a big argument and ultimately Sherin was seen crying and Tharshan was lying on the floor looking helpless.
How did Sakshi play a double game calling public option as dog barking
Sakshi doesn't want to loose Sherin or Vanitha as she needed them both to take revenge on Losliya and Kavin. Yesterday she was telling Vanitha that people are speaking good thing about Sherin and Tharshan outside and they look cute. But today she told Sherin that people may talk bad things about them and referred public opinion as Dog Barking.
This has hurt many people outside and there is a strong reaction on social media to Sakshi's words. Will Kamal Hassan make her apologise this weekend? #sakshi is trending on twitter over this issue, we have to wait till weekend to watch.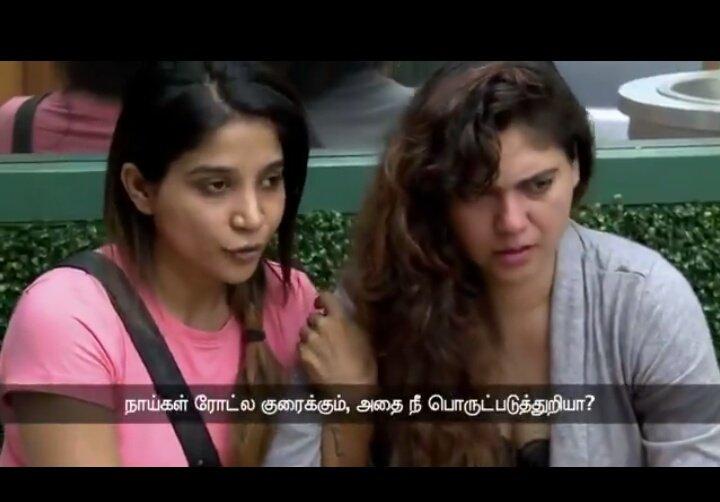 Cheran was trying his level best to solve this issue but it has not been resolved yet. Who will get eliminated this weekend Cheran or Sherin? Vote Bigg Boss Tamil Online here and share your views on who will get eliminated this week