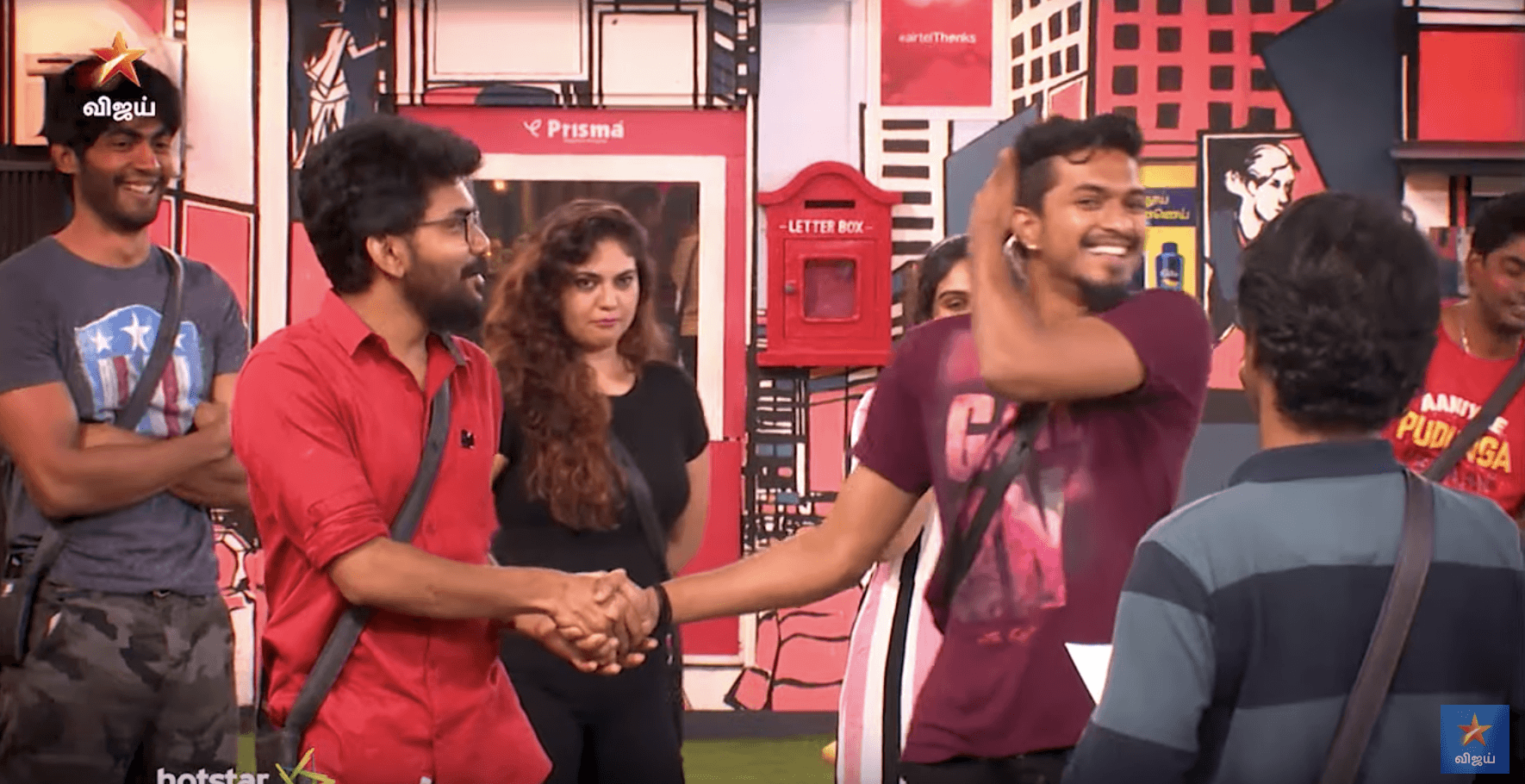 Bigg Boss 3 Day 61 first promo video was released by Vijay Tv now which shows the contestants participating in challenges which is part of their luxury task. One team is lead by Mugen while the other team is lead by Kavin. While both are seriously involved in this task as usual we can see Sandy making fun of the tasks.
Both Mugen and Kavin are made to blow a huge bowl of flour to pick up something and they are cheered by other housemates. We can see Losliya rooting for Kavin to win the task. It was a difficult task as the flour was getting into the eyes of both Mugen and Kavin.
Did Sandy eat 25 Ladoos?
The next task was between Sandy and Tharshan which involves eating Laddus and they both trying their best to eat as many as they can. It's seen that both have equal number of Laddus left and couldn't eat further, Sandy was seen complaining he couldn't take it anymore. It maybe noted that both Sandy and Tharshan are nominated for this weeks elimination and Sandy is already leading with maximum number of votes.
Whom do you think will get eliminated this week? Share your comments below.