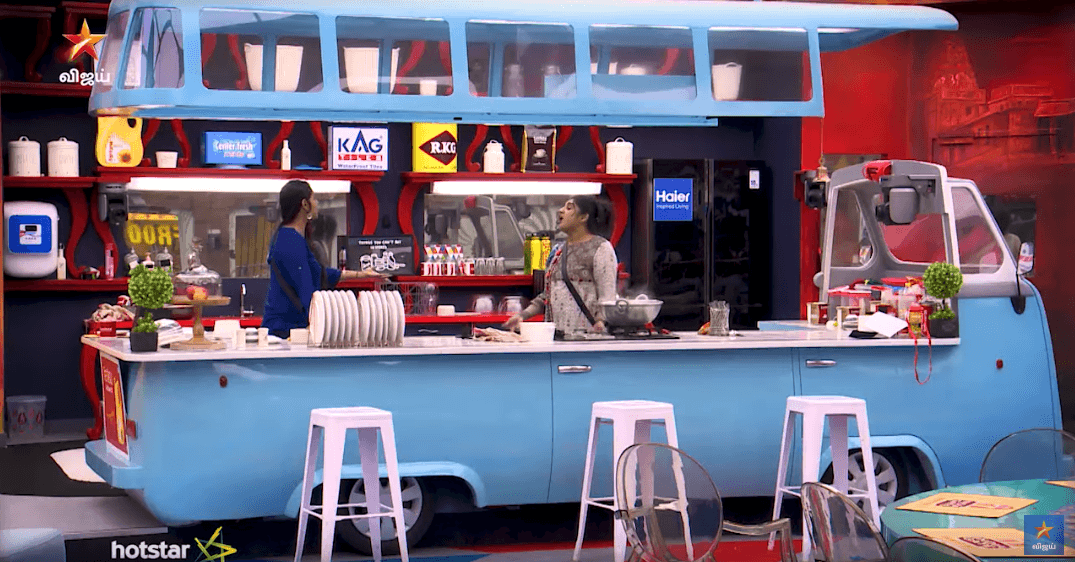 The fight between Kasthuri and Vanitha continues in the kitchen, with Kasthuri asking if Vanitha is so insecure and can't she take a joke in a funny way. As we all know if someone provokes Vanitha that person is done and this is exactly what happens in the promo video. Vanitha further argues with Kasthuri and it's going to be an interesting event of the day 59.
Cheran, Tharshan, Sandy and Kavin barks like Dog
Another interesting portion of the promo video was Cheran, Kavin, Tharshan and Sandy imitating dogs and barking like a dog. It looked fun while we are not sure if that's a task or they are making fun of Kasthuri and Vanitha's fight in kitchen
Losliya meows like cat
The cute portion of video was Losliya meowing like cat. While it looked really cute fans are split against her now due to her backstabbing deed against Cheran. Some have said it's part of the game and strategy while others felt that she has really betrayed Cheran whom she was referring as her father. Let's see how the episode unfolds.