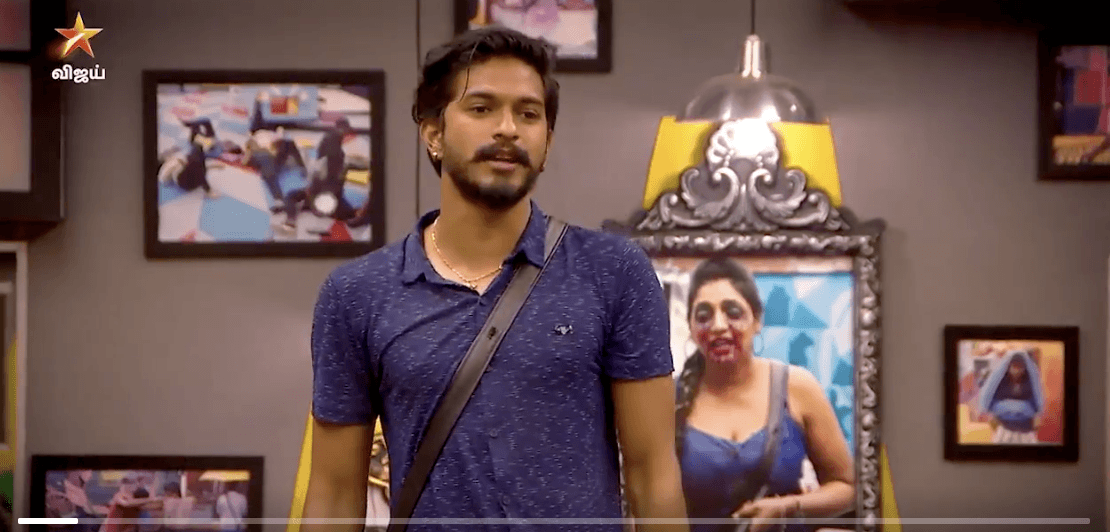 Bigg Boss 3 Tamil October 1, 22019 second promo is released. In this promo yesterday's one of the task is continued. Housemates are sharing their experiences about the Bigg Boss journey throughout this season. In second promo Mugen is explaining about the memories that he had from the house. He said that, without Sandy any one can't create the memories. Sandy is the Pillar for the house. He said he is very proud of Sandy because he gave all the happiness to all. Mugen conveys his thankfulness to Bigg Boss for giving them the opportunity to make lot of memories within a short time period. He said all of them are really lucky on earth. Other housemates are cheering and agree with him. This is the second promo.




Mugen is very true. Without sandy this season won't be happening. We all really entertained this season only because of sandy and the boys. Sandy gave this season more positive vibes. Sandy is the soul of the season! Mugen said well.
All Vijay TV promos are glorifying Mugen. If they want to make a Malasiyan man win to make the show famous there, they could have called all 16 bb3 contestants from Singapore. Now it's obvious that BB has planned well to portray that only Mugen is in BB by reducing screen space of other three so that he gets more votes. They keep showing his face again and again. They forgotten about the three other finalists in the competition. They don't have anything else to show like task for the fellow contestants racing towards the finish line. It feels like they're on a picnic.
#Day100 #Promo2 #பிக்பாஸ் இல்லத்தில் இன்று.. #BiggBossTamil – தினமும் இரவு 9:30 மணிக்கு உங்கள் விஜயில்.. #BiggBossTamil3 #VijayTelevision pic.twitter.com/HVL9vW3pW0

— Vijay Television (@vijaytelevision) October 1, 2019