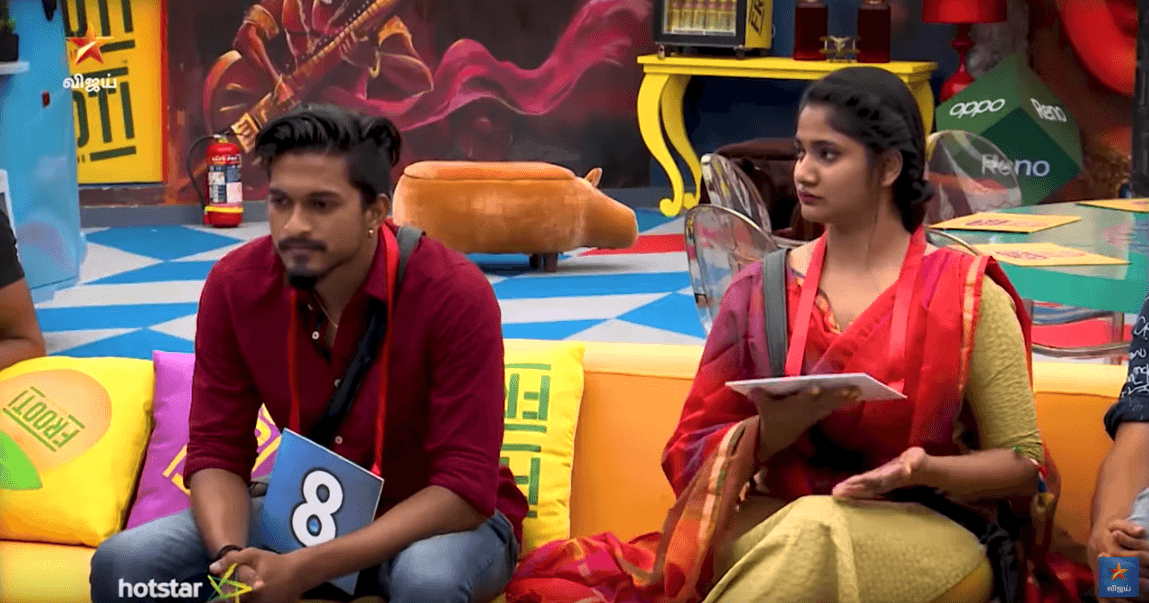 Bigg Boss Season 3 Tamil is nearing weekend and since the housemates didn't know there are no eliminations they're still thinking one of them will get eliminated. Sherin feels she is the least popular and will get eliminated this week. She is asking how he would feel when she gets eliminated this week and Tharshan was singing and joking about it. We could see the romance in air.




Vanitha's Most and Least Popular among Housemates
This is definitely going to create a rift among housemates, Bigg Boss gave her a task for rating the most popular and least popular among housemates to Vanitha according to people as she was the one who got eliminated and came back. She rates herself as the most popular and that was the main reason she is back in the house as wild card contestant, She rated Cheran as the second most popular, Losliya as the third popular person, while Mugen as the least popular. Mugen was seen visibly upset over this, do you think what she said was right?
Then we were shown how Losliya was sharing how she follows all the rules of Bigg Boss while the other contestants were mocking her. She told Kavin to adjust his microphone while Bigg Boss announced Losliya to adjust her microphone, that was hilarious. Let's see what is in store for us tonight before the big weekend with Mr. Kamal Hassan.