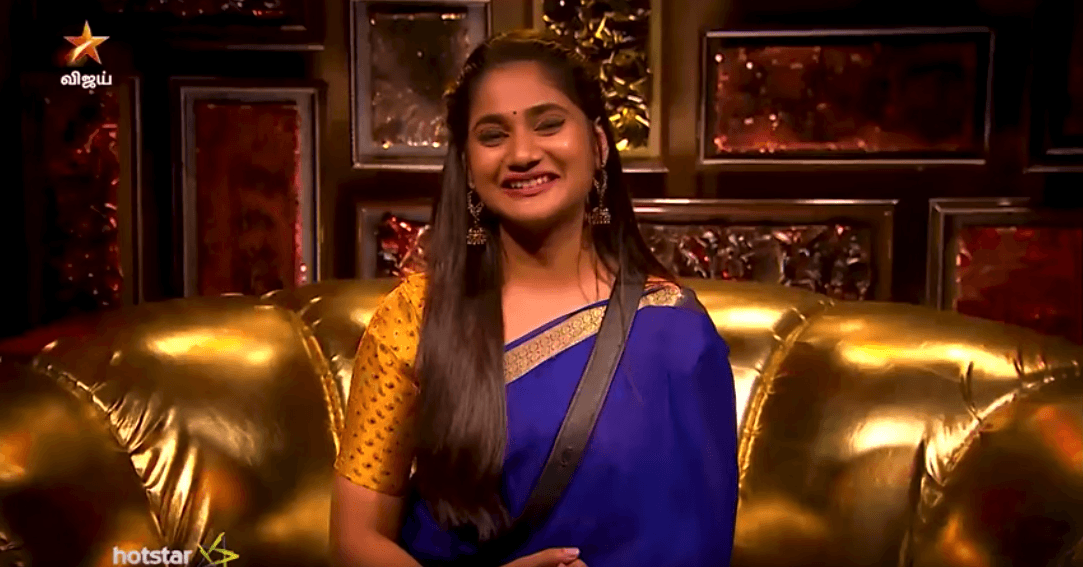 The first promo video of Bigg Boss 3 Tamil for Sunday 25th August Day 63 has arrived. We can see in the promo video that Mr. Kamal Hassan is speaking privately to Losliya in the confession room. He is telling her to play this game like a game and not to treat this place like an amusement park. This statement is for her wrong doings with Kavin few days ago talking to him by switching off the microphone at night.
Losliya initally spoke about her feelings when talking to Mr. Kamal Hassan, she says she is giving more importance to her feelings which she doubts is true or not and asked Kamal Hasssan to say thing in general perspective so that she can grasp it better. Kamal Hassan replied that he is saying things in general perspective only for which the crowd applauds. He further says to take Bigg Boss as a competitive ground and not as an amusement park. He questions if Losliya knew anyone when she went inside Bigg Boss house, for which she replied no and Kamal further added that behave even now like you don't know anyone and crowd applauds again.
Will Losliya Change after Kamal Hassan's confrontation
Do you think Losliya will change her gameplan after Kamal's advice, her relationship with Kavin will change? Share your comments below.