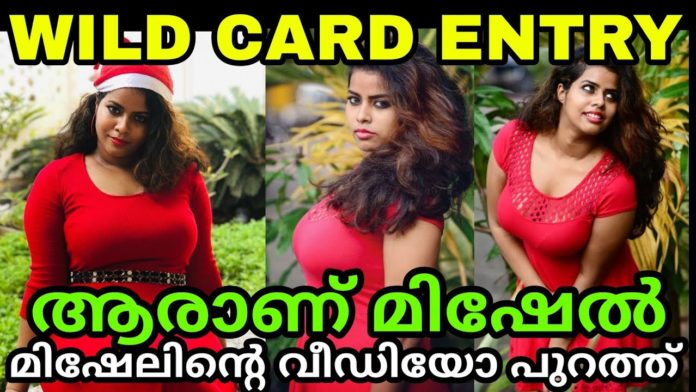 Michelle Ann Daniel, along with Feroz Khan and his wife Sajna, is the new contestant who arrived at the Bigg Boss Malayalam 3 house this week. Earlier it was reported that some people were coming through the wild card entry. But most people did not notice that the star couple was brought. Michelle, who came with them, also received a warm welcome.
She lived abroad and came home to attend the show. Michelle tells Mohanlal that she came to Bigg Boss to play and win the game. She says, 'My favorite show is Bigg Boss. We have seen the week-long competition of other contestants. Great to be able to get there.' Michelle says she wants to support those who play the game as genuine.

'Besides, I am a huge fan of Pranav Mohanlal. Michelle also asked Mohanlal to tell her regards when he goes home. Michelle, Feroz, and Sajna were sent inside the house after being advised not to tell what had happened outside. Mohanlal gave a task to the three and let them inside.
Michelle was told to write down the items to get this week's supplies at the luxury budget task. Despite paying Rs 2,800, they were only able to choose items worth Rs 1270. Mohanlal had hinted to the other contestants what they would get in the coming days.