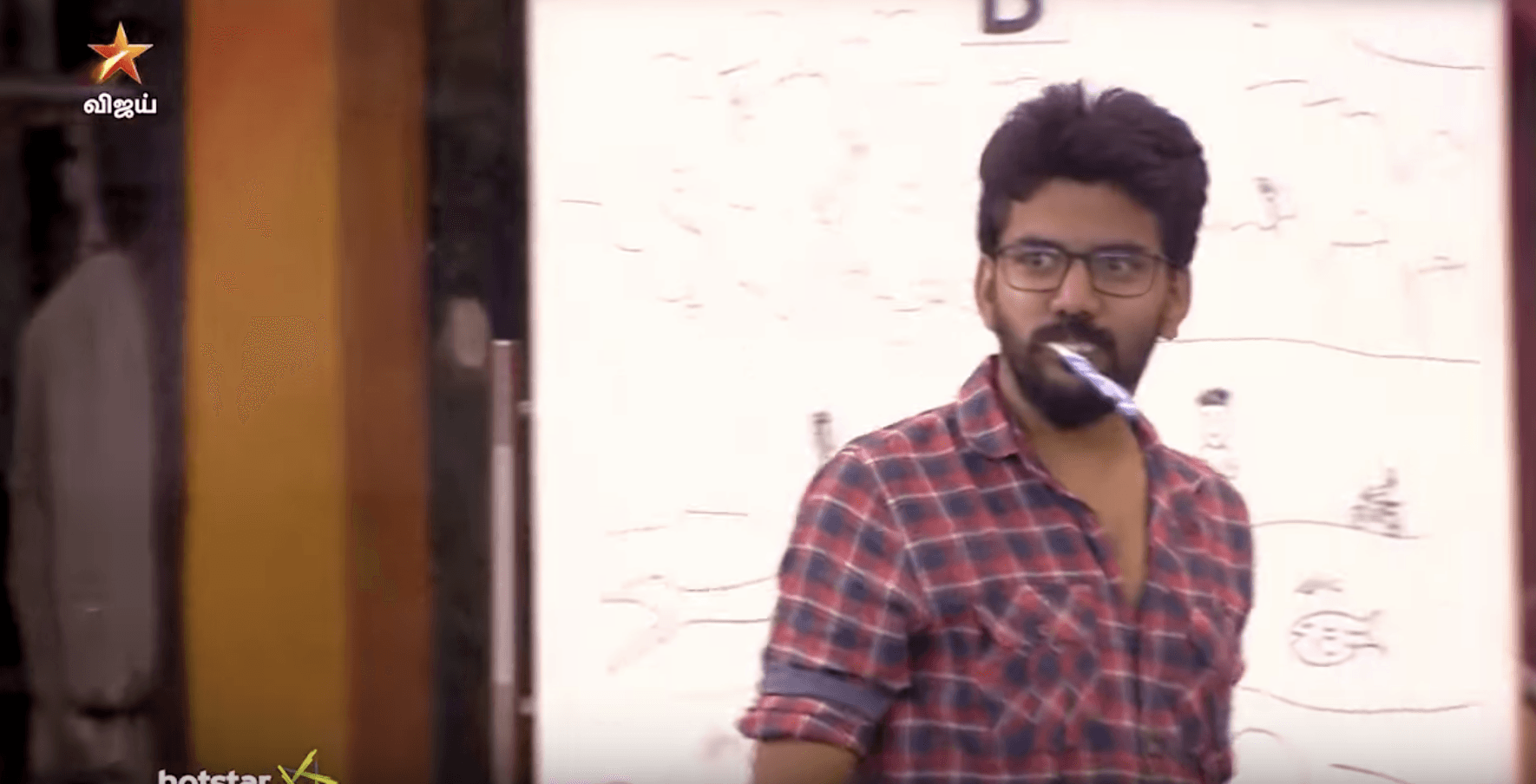 Bigg Boss Tamil 3 completed 75 days on the 6th of September. With just 25 days remaining, the controversies cease to exist. Vanitha's reentry is been a game changer and the amount of drama and controversies which were triggered very aplenty. Although the audience are entertained enough, the game is still very much alive.
The re-inclusion of Mohan Vaidya, Sakshi and Abirami is also creating a disruption in the house chemistry.
Cheran, Sherin, Losliya, Mugen and Kavin are nominated for the 7th week eliminations which will be announced this weekend.




However, based on the performance in the luxury budget task, Kavin was nominated for the 8th week eliminations as well.
In the luxury budget task, the team comprising of Sherin, Tharshan, Cheran and Vanitha won the task. Bigg Boss asked them to nominate two members as the best performers from their team. Tharshan and Vanitha were nominated as the best performers.
The losing team comprising of Losliya, Sandy, Mugen and Kavin were requested by Bigg Boss to nominate one poor performer from their team. The team hesitantly converged on Kavin's name for the poor performer nomination.
Bigg Boss announced that Kavin will be nominated for the 8th week eliminations as well.