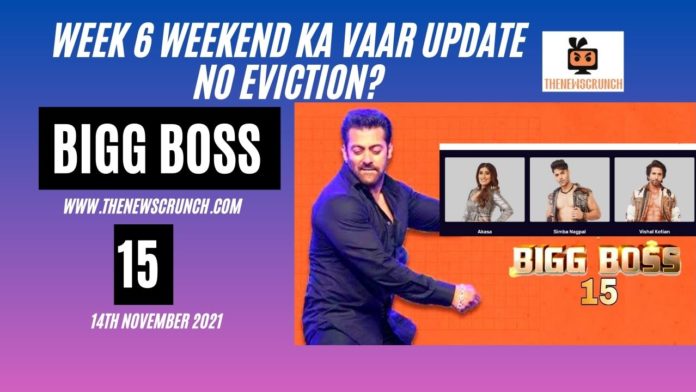 Bigg Boss 15 concludes its sixth week amidst all the fights, action, and fiery twists. However, the Weekend ka Vaar looks crisp this weekend considering the number of fantastic fights. Afsana Khan is evicted from the Bigg Boss 15 house as the drama unfolded. Hence, no elimination will take place in Bigg Boss 15 weekend ka vaar this weekend.
Miesha and Ieshan were eliminated last weekend. However, Neha Bhasin possessed least votes for week 6 elimination. However, Afsana Khan's exit is expected to save Neha Bhasin for this week. The host Salman Khan will announce the entry of one more wildcard in Bigg Boss 15 house next week.
Bigg Boss 15 Weekend Ka Vaar Highlights – 13th & 14th November 2021 – No Elimination?
The special guests list for this weekend's Weekend Ka Vaar episode will be announced soon.
The highlight of this weekend ka vaar will be the focus on Pratik and Umar's fight. Pratik is blasted for his bullying attitude.
Salman Khan pulls up Jay for his lack of action or contribution to entertaining the audience.
One wildcard entry – Karan Nath will enter the Bigg Boss 15 house this week. No new entries are expected next week.
There will be four eliminations in the next two weeks and four wildcard entries.
Double eviction took place in Weekend ka Vaar episodes last weekend. However, no one will be eliminated this week.