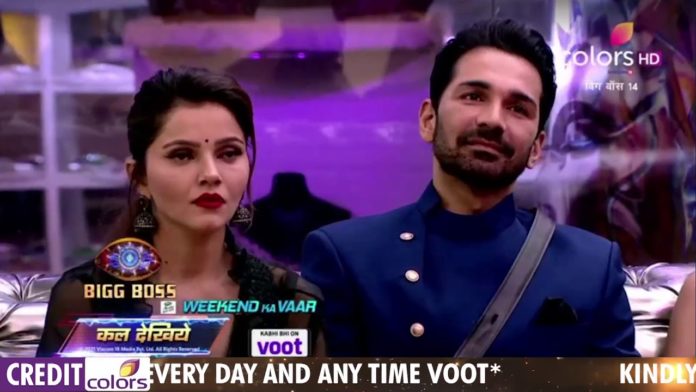 Bigg Boss 14 Weekend Ka Vaar is here and it surely is an attack on the contestants. In the previous week, the contestants took the liberty to behave in a manner which we wouldn't even in normal circumstances. They showed their true side and even portrayed themselves as heroes while documenting atrocious behaviour. Such is the Bigg Boss house, it shows the world the worst shade within somebody. Salman Khan was aghast with this behaviour and this showed in him using abusive language for the first time on the show.
Salman Khan asks Rubina if she is really such a menacing person or is this a character she is playing for the sake of the show. Her sister Jyotika says that she isn't as bad as she is coming across.In their house, Rubina was never given parental love which is why she has become this person.
Rubina tells Salman that eight years ago, her relationship with her parents was fragile and she had suicidal tendencies. As a result of which she has become this person. She had alot of temper issues and was filled with aggression. As a result her previous relationship had broken off as well.
Salman then asks Abhinav whether 'tharki' or 'Gandhi aurat' is a worser word. He says that Abhinav calls himself a smart person, then he should understand that every man appreciates beauty. It is an inert human ability. Abhinav says that Gandi aurat is and that is why he reacted the way he did. Salman questions whether he thinks he is going on the right path in the show.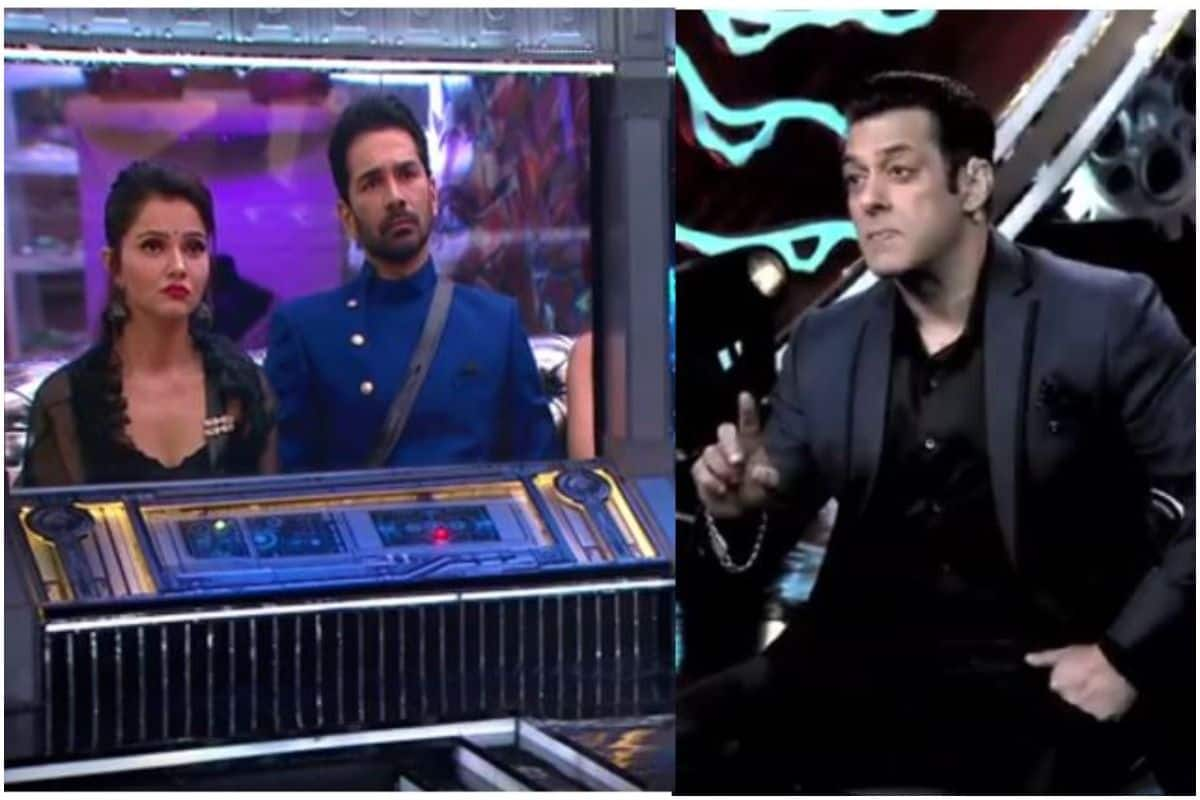 Salman says that Rubina called Rakhi a cheap, downtrodden woman- that was completely wrong but both Rubina and Abhinav justified her words then Jasmin Bhasin gives her opinion and says that Abhinav and Rubina cannot see beyond themselves.
They always think that they are correct in whatever they.They believe that their emotions are right while everybody else are for the camera. She even states that Abhinav draped a sari for Rakhi. If he was so uncomfortable then he should have drawn a line then and there.