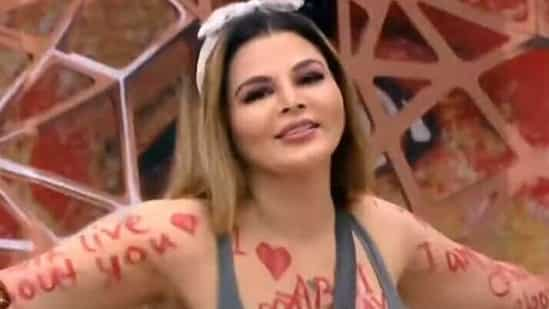 Bigg Boss 14 is four weeks away from its finale. This season has been controversial in all its ways, and the last week has been a reality check in which the contestants were in dire need of. All the contestants had begun to think of themselves as the house's ultimate being, but this weekend broke their bubble. They were made to understand that at the end of the day, the audience perceives them that matters.
Saturday saw a lot of media representatives stepping into the house to question the housemates. Most of the questions were directed at Rahul Vaidya, and they tried their best to snatch his confidence but in vain. Sunday was the best day for all Bigg Boss enthusiasts; it marked Bigg Boss 13 winner Sidharth Shukla's return. Sidharth was the reality check as he subtly but forcefully put his thoughts across. He made each contestant realize where they were going wrong and what ought to be done to get things right in their game.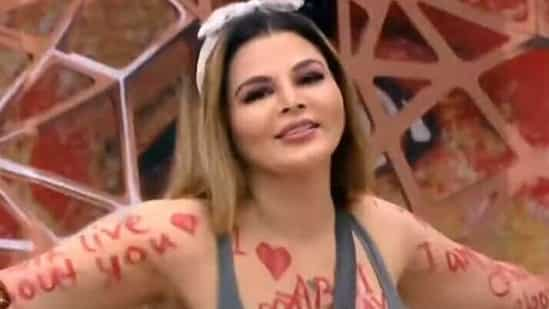 For a while now, Rakhi Sawant has declared her love for Abhinav. While everyone thinks it is for the sake of entertainment, Rakhi has the habit of going beyond the boundaries to prove herself. Rakhi has time and again saved Abhinav from eliminations and has given him immunity as well. It's debatable whether she sees this stint as a slice of entertainment or she is just desperate for love.
Today, Rakhi goes beyond all means. She uses lipstick to display her affection for Abhinav across her body. She uses phrases such as 'I love Abhinav,' which have even been written on her tailbone and collarbone. Rakhi even says that no-one can take Abhinav away from her when Arshi tries to make her understand that her behavior will only push Abhinav away from her. Rubina has been supporting this behavior from the beginning, but this action was too much for her. She is unable to handle herself and even says out loud that this is too much. She even warns Abhinav not to encourage such behavior.
Tonight, there will be the nomination task, which will be different from every other nomination process held within the house. The bedroom and bathroom will have to be given up for the sake of nominations. Whoever the contestants wish to nominate, their part of the house will be taken away from them. While most want to nominate Nikki and Abhinav, they will lose the bedroom and bathroom. Bigg Boss gives them the chance to take whatever they want from the bedroom in 5 minutes, after which the room will be locked for utility purposes.