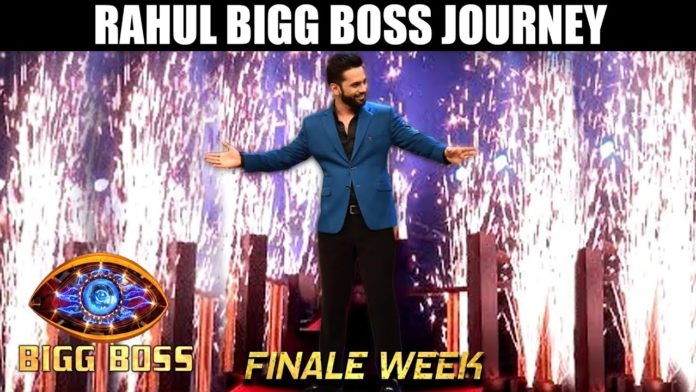 Tonight, the first journey videos are to be shown to the contestants. Rakhi Sawant witnesses her journey in the Bigg Boss 14 house and cannot fight back tears. Rakhi is called the entertainer of the season and Bigg Boss even points out that everyone else simply copies her in terms of entertainment. Rakhi's first steps in the house are retraced when she enters and tells Bigg Boss his first wife is here. She is seen mimicking a number of contestants and providing laughs continuously. She is then seen causing fights especially between Rubina and Abhinav. The scene where she pulls Abhinav's pants and when Rubina throws soap water on her replays. Rakhi's personal life not only made her tear up but also the audience. Bigg Boss makes it a point to state that Rakhi was one with the audience.
Next is Aly Goni. Bigg Boss says that in the last 14 seasons, there have been many contestants who have come to play for themselves but only one who also played for his friends. Aly has shown what real human emotions can make a person do and this is what makes him such a loveable personality. Bigg Boss shows Nikki Tamboli her journey video as well. Nikki was the first confirmed contestant in this house and from the very beginning has behaved as the winner of this season. She has shown true determination and spirit to be a housemate. Nikki is heard crying and saying that she had always dreamt of being a part of the Bigg Boss community.
The two contestants who have been at each other's throats the whole season are then shown their journey videos. Rubina Dilaik came into the house to save one relationship, her marriage but managed to build millions with the country. Rubina falls on her knees and thanks Bigg Boss for saving her marriage and helping them understand who they truly are. Rahul Vaidya might have felt alone in the house but he is going back with so much more. Bigg Boss shows him his ups and downs, the tasks where he excelled and the wonders he has created. Rahul thanks Bigg Boss profusely and says the only regret is why he didn't do this show earlier.