Bigg Boss is a test for all friendships and relationships. More than that it is a test for who people truly are. The journey makes them realise their true nature as well as shows the audience who these celebrities truly are. This season we have seen two such questionable characters while others also demonstrate a bizarre attitude. The first being the arrogant Nikki Tamboli and the other being Bigg Boss 11 contestant Arshi Khan.
The drift in friendship between Rahul Vaidya and Arshi Khan seems to be increasing by the day. Rahul was heard saying that in the world people will no longer say do not become a negative person rather they will say that people should not become Arshi Khan. Arshi retaliates and says this is the statement he is giving on her character and that is bizarre. Rahul contradicts and says that Arshi has a split personality and that can clearly be seen. By the looks of it, it does not seem that they will reconcile any time soon.
It seems that Arshi is not getting along with anyone in the house. Devoleena tells her to at least do the chopping of vegetables. Arshi says that she is not here to listen to anybody orders. Devoleena then says that Arshi can show her family members this attitude because they are bearing up with her but she will not take this nonsense. Arshi begins screaming and Devoleena tells her to stop screaming. In anger Devoleena throws the cutlery in her hands which scrapes through Abhinav.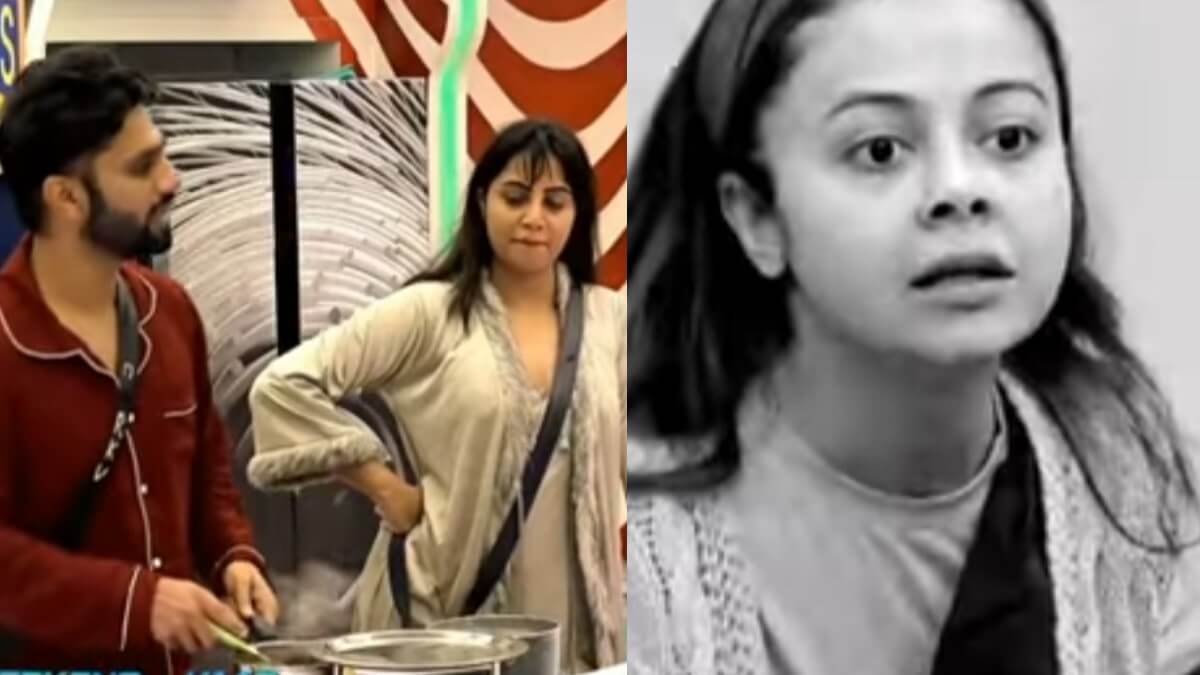 The nomination process for this week begins. In this weeks nomination, Bigg Boss nominated all the contestants. The contestants then have the chance to save any one contestant. They are called into the theatre room one by one and asked to write the name of the contestant on a piece of paper who they would save from nominations.
First, Rubina is called into the theatre room and she writes Abhinav's name. After which Abhinav goes. Abhinav opts to keep his name on the note. Then Rakhi enters, she sees Abhinav's name and she also chooses to keep Abhinav's name. After that Arshi goes and she also sticks to Abhinav. After this the game changes.
Rahul enters and he decides to scrap Abhinav's name, this makes the page blank all over again. Aly enters after that and writes Rahul's name on the paper. Then Devoleena enters and chooses to stick with Rahul's name only. At last, Nikki was called in. Nikki would decide whether Rahul would be safe this week or all housemates will be nominated by erasing Rahul's name. Nikki decides not to scrap Rahul's name and keep him safe from elimination this week.This means that only Rahul will be safe this week while all the others are nominated.