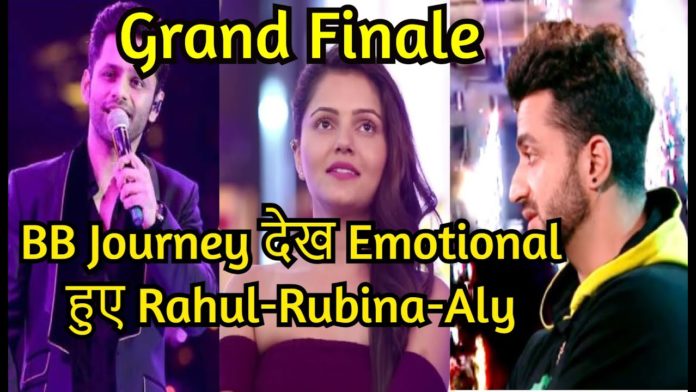 Bigg Boss 14 is inching towards its finale, this weekend is when it all comes to an end and India will know the winner of Bigg Boss 14. The trajectory of the contestants on the show is truly amazing. They have shown immense growth while some have just fallen down a rabbit hole. The contestants are determined to stand onstage with Salman Khan but they also realise that it is in the hands of the public. The only person who is making the situation dirty in the name of entertainment is Rakhi Sawant. The other contestants are trying to maintain peace within the house but she begs to differ and prefers making everyones life hell.
Bigg Boss 14 Eviction Week 20 Voting Trends and Analysis for 19th February 2021
Post winning the cave task, Aly wishes that Bigg Boss could arrange a call with his mother and his baby niece on his mothers lap. He wishes to see them together. On the video call, both mother and son are inconsolable. Aly's mother tells him that they are all very proud of him and for her, he is the winner. She even says that the way he is at home, he is the same person in the house.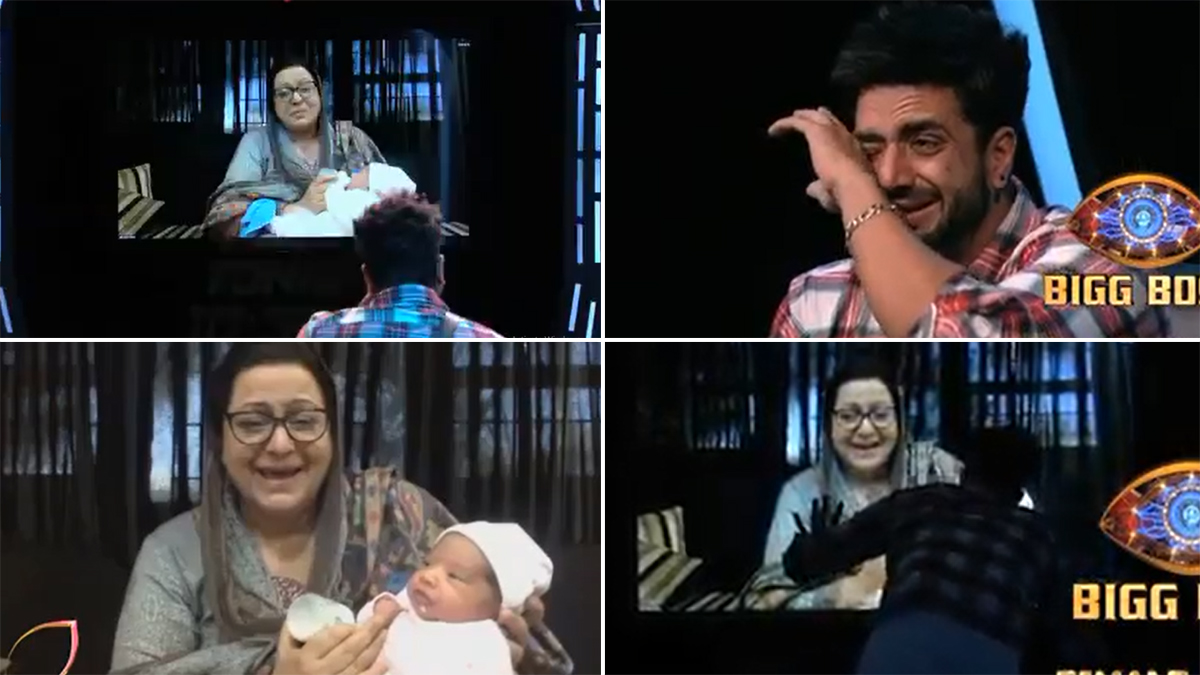 Aly tells her the environment there is difficult to live in as everyone is trying to portray him in a bad light. His mother tells him not to think of it in that manner. He sees his niece and is overwhelmed with emotions. Aly even requests to see his father and they all share a very sweet moment with one another.
Along with him, Rubina, Nikki and Rahul also tear up. Rakhi shows no emotions and begins mocking Aly for the way he cried and for what he told his mother. She makes a beautiful moment look ugly. Rubina intervenes and tells her not to behave like this when someone else is happy but she does not seem to understand.
Bigg Boss 14 Voting Results Week 20 Eviction – 19th February 2021
Rubina Dilaik
Rahul Vaidya
Aly Goni
Rakhi Sawant
Nikki Tamboli
Bigg Boss 14 Elimination Nominations List Week 20
Nikki Tamboli
Aly Goni
Rubina Dilaik
Rakhi Sawant
Rahul Vaidya
Which Contestants Are Safe This Week in Bigg Boss 14 Elimination This Week?
Three contestants who are leading the voting trends are Aly Goni, Rahul Vaidya and Rubina Dilaik. Aly Goni has shown us that a man can be so selfless. Aly has given his heart to Jasmin Bhasin but since her elimination he stuck to his word and supported Rahul like a real brother. During all the situations at hand, Aly treated it like a true player and showed a beautiful side to his personality. Rubina Dilaik has been a power house performer in the Bigg Boss house. She has shown tremendous growth in her personality and her relationships. Rubina might have lost track of herself for a bit but she surely managed to pluck herself up and fight for who she is. Rahul Vaidya has shown every shade of her personality to the audience.His anger, angst, humour, romantic side and his wittiness.
Which Contestants Are in Danger this Week in Bigg Boss 14 Elimination This Week?
This week, the elimination would be a tearful affair owing to the fact that the contestant was so close to the finishing line yet didn't make it. As per voting trends, Nikki Tamboli is lagging behind in the votes department. Nikki has had a rather questionable journey on the show. She has shown shades of her personality which has not been widely accepted by the audience. Nikki will most likely be eliminated prior to the grand finale which will be held on Sunday. Other than Nikki even Rakhi Sawant is in danger of elimination this week. Rakhi has shown and ugly and cheap side to her personality. In the last episode for instance, she very disgustingly spoke about a beautiful moment shared between Aly and his mother.
How to vote on Voot Online for Bigg Boss 14 Voot App?
Download the Voot App from the Play Store
Then register your account using email or Facebook Id.
Once you are done, search for Bigg Boss 14 vote.
Search for your favorite contestant and vote