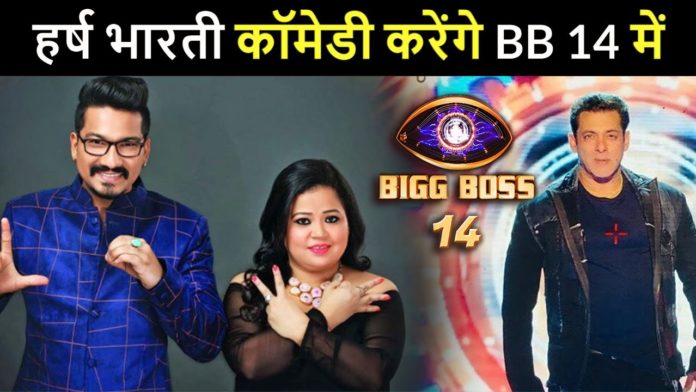 Tonight, comedian Bharti Singh and her husband Haarsh Limbachiyaa enter the house to celebrate the finalists and the journey they have undertaken. Aly Goni is the happiest seeing them there are they are all very good friends. Bharti has a funny bone that never cease to tickle. Bharti sits on the figure that is in the garden area and says that Bigg Boss said that he would keep her on her eyelids, so she sits on his massive eyes and says that his eyelids are tickling her. This makes all the contestants break into uncontrollable laughter.
Harsh says that whenever Bharti and he are free at him they start playing 'Nikki-Nikki'. In this game, Bharti behaves like Nikki, begins jumping and screaming all over the place. Nikki says that they heard wrong because her voice is very sweet. Bharti says that from the first episode when her mother heard her voice, they could see drops of blood flowing from her ears.
They then move on to Aly and say that they had sent a strong and controlled brother into the house but look what he has become. When Jasmin Bhasin was eliminated, he was down on his knees crying. They imitate the scene as well. Bharti says that Aly's nephews and niece began laughing looking at their uncle and said look how he is crying on television. Bharti tells Rahul that when Abhinav was eliminated, he drove out of Film City, got down of his car and began screaming 'Jai Man Shakti'. Finally after so many months he heard his own voice because in the house, his wife never let him talk.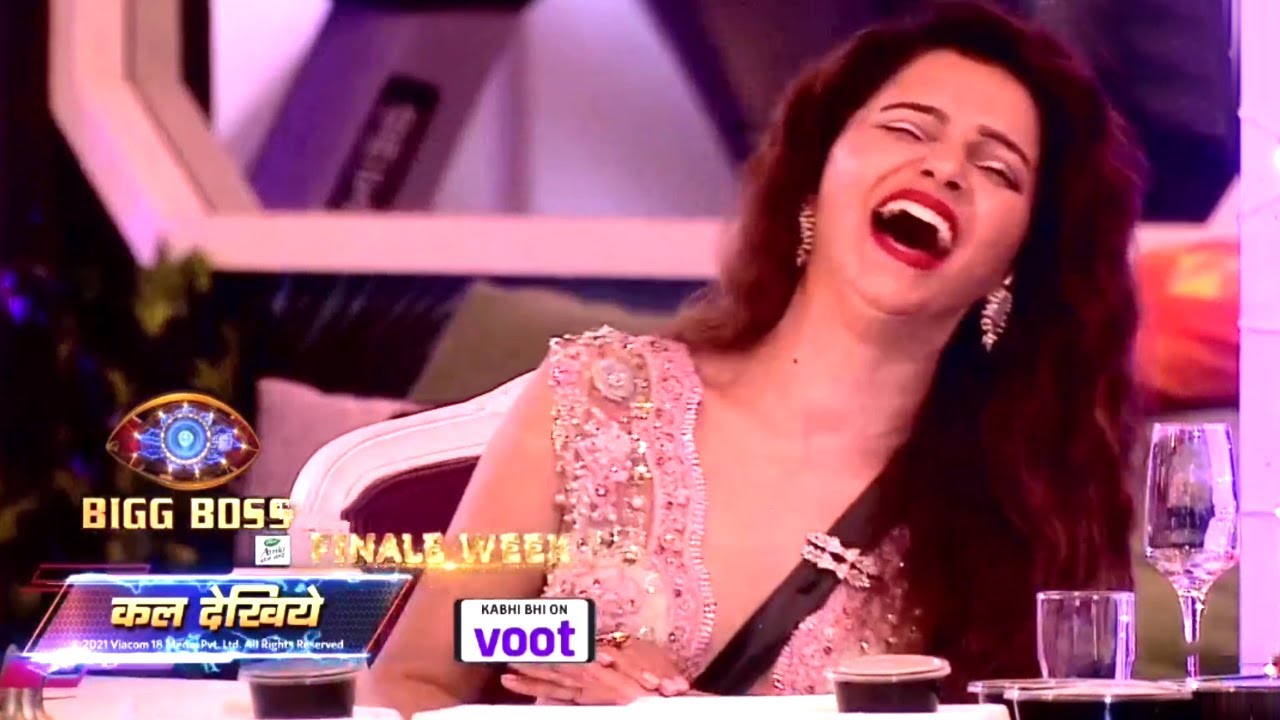 Harsh goes on to say that ever since Abhinav Shukla has been eliminated, there have been no fights between Rahul Vaidya and Rubina Dilaik. They have been getting along like a house on fire. It seems as though Rubina and Rahul are husband and wife, while Abhinav is the third person in the marriage. Rubina is seen laughing out loud at this comparison.
The whole scene takes a different turn when Rahul says that in life all make mistakes but we should have some scope of correction. Rubina says is he a concealer or correction centre, he is always trying to correct her, as if she is going to his house after this show. Aly tells Nikki that whenever she has an argument with Rakhi, why does she always say that what she has given her she should return back. Rakhi says that Nikki makes four chapatis and then says she has done alot of work. Rubina then changes the whole dimension by saying the only person who looked confused the whole season was Nikki.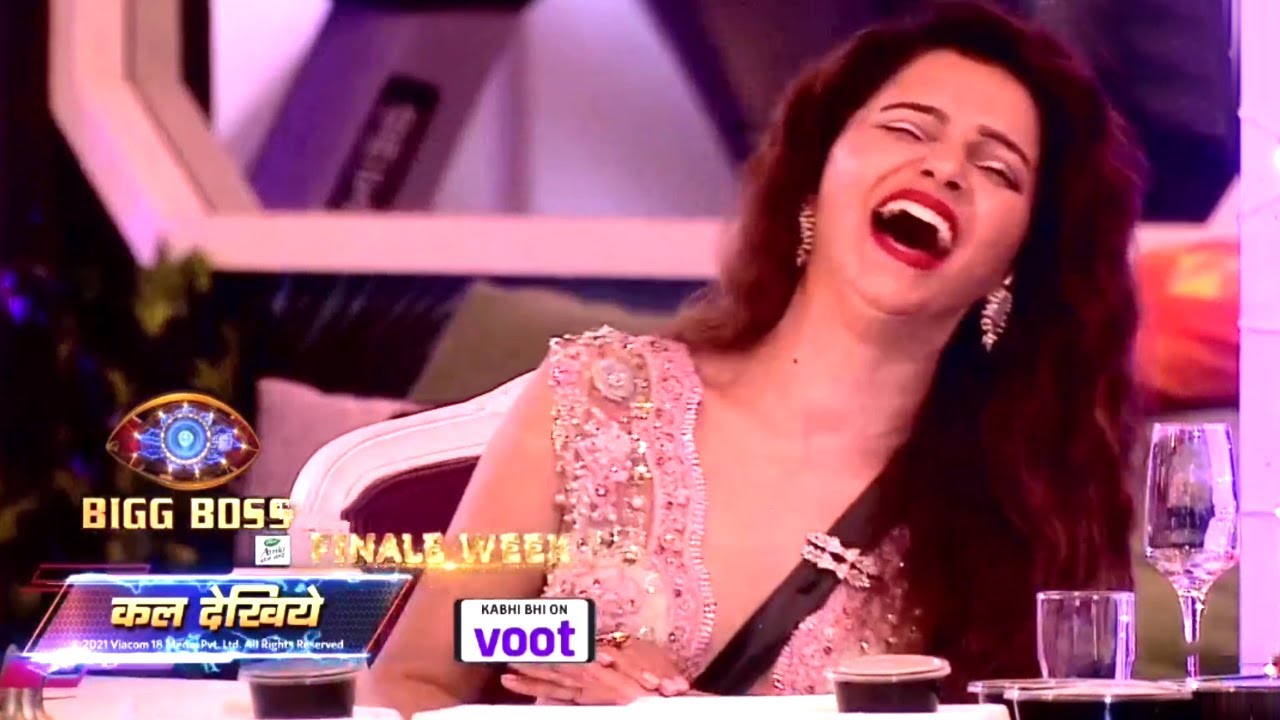 Rajkummar Rao also enters the house to bring in a twist in the game. He says that he has come here to turn the scene in a different direction. It is not that anyone will be eliminated from the house rather someone would be joining them in the house. All the contestants are flabbergasted by this news as they don't know what to do with this new information. At the end Nikki is hearing screaming which could mean this could go either ways.