Bigg Boss 14 had a rather shocking elimination in yesterday's episode. Abhinav Shukla has been a strong contender in the game. His ability to handle situations and people has been commendable and highly appreciated. He was eliminated based on the supporter's votes, who were representatives of the public. This shocking elimination took everyone by surprise. With a mid-week elimination, we are expecting yet another elimination this weekend. Tonight, the ticket to the finale task will give us one certified finalist.
Tonight, the ticket to the finale task will take place. The contestants will get a chance to secure their position in the finale week. The task is that in a godown, there are sacks; the contestants have to stamp their name on those sacks. The more the stamps on the sacks, the more chances they will go to the next level. Around the godown, there are small windows. The supporters of the contestants are waiting for them on the other side. The contestants will have to pass their sacks across to their supporters, filling the barrels with their sacks.
Nikki Tamboli and Rahul Vaidya fight with this task. Nikki calls Rahul 'nallumeter' and says that the task is designed for them to destroy it. She becomes a hindrance to the task. Rahul tells everyone to get her out as soon as possible and throw her barrel away. Devoleena takes the initiative to do so. Nikki is then out of the ticket to the final task.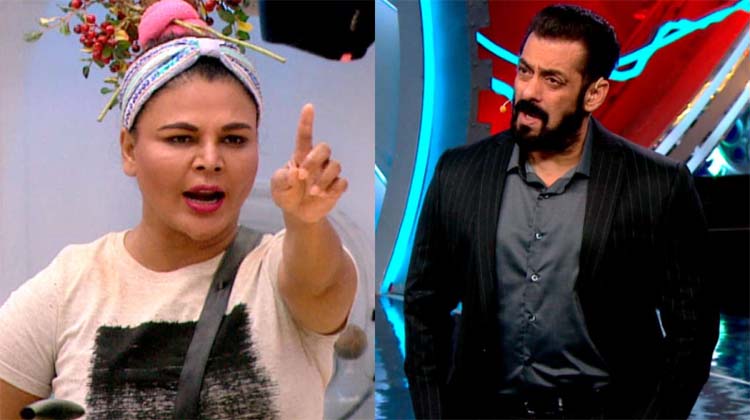 Rakhi Sawant seems to have had a change of heart. Salman had warned her to turn a new life according to the times, and she seems to have taken him seriously. Rakhi tells the housemates that whatever work they have, they should give her to do because she has been lazy and now wants to make up for it. She starts by making the beds in the bedroom. She folds Everyone's bedsheets and makes their beds prim and proper. She then moves on to sweeping the entire kitchen. She removes dirt that had been accumulated for the longest time. She is then so exhausted that she lies down in the godown created for the task.