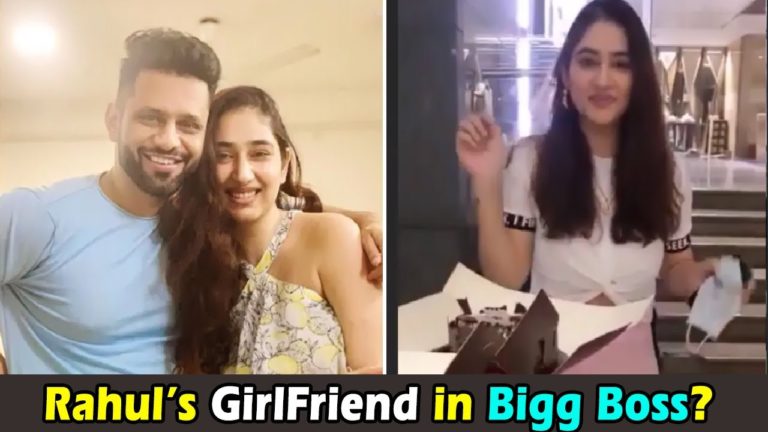 Bigg Boss will have a shocking wildcard entry this week. This season, many contestants have entered and exited the BB house. In the past week, 'mastermind' Vikas Gupta was evicted. Earlier, he came into the house as a guest for just 1 week. Along with Vikas Gupta in the mid-show, another 5 Challengers entered BB house. After which he was evicted due to a fierce fight with Arshi Khan in just one week. Now he has come home again. Meanwhile, there are speculations that after Vikas Gupta, Rahul Vaidya's girlfriend Disha Parmar is also going to enter the house.
In fact, these speculations got a boost when recent reports came out that there will be the entry of some more wild card contestants in the house. It is being told that one of these wild card contestants is Vikas Gupta and the other name is from Haryana BJP leader Sonali Phogat. But there is a lot of buzz on social media that the next number is now going to be Disha Parmar. These things have been highlighted by those pictures of Vikas Gupta and Disha Parmar which the TV serial producer shared on social media after getting evicted. Actually, Bigg Boss 14 is being made very cautiously amidst the outbreak of Coronavirus. That is why the housemates have to spend 14 days quarantine before entering the BB house. Everyone from Rakhi Sawant to Vikas Gupta has followed these rules.

In such a situation, when Vikas Gupta shared his pictures with Disha Parmar on social media, it seemed that he had reached home. But after a few days, he has returned to Bigg Boss. Earlier, when Rahul Vaidya was evicted, he returned to the show again after 2 weeks.
Rumors: #ShradulPandit along with #VikasGupta , #SonaliPhogat and #DishaParmar to renter the house this week as wid-card..

Mazak bna ke rkha hai show ke format ka #BiggBoss2020, ROAR LIKE RUBINA

— The Khabri (@Rofl_Khabri) December 20, 2020
Congratulations #RubiHolics finally 3M done🙌🏻
We did it …🤩🥳🎯

ROAR LIKE RUBINA#RubinaDilaik #bb14

— ROAR LIKE RUBINA (@rubiholics_01) December 20, 2020
#VikasGupta #DishaParmar #SonaliPhogat #BiggBoss2020 #BiggBoss14 https://t.co/QRdP6SaRFW

— Elizabeth (@2moonsSotus) December 20, 2020
#ShradulPandit along with #VikasGupta , #SonaliPhogat and #DishaParmar

Entering #BiggBoss14

— The Khabri (@TheRealKhabri__) December 20, 2020
#DishaParmar coming too.
Ghar mein shaadi bhi hogi 🤪#RahulVadiya

— King Awsom (@Badshah_Awsom) December 20, 2020

Apart from Disha Parmar, some people are also talking about the comeback of Shardul Pandit. However, these things are still in doubt and the names of two other people entering the house have been kept secret by the makers. But maybe in the coming days, Disha Parmar may be seen inside Bigg Boss house.