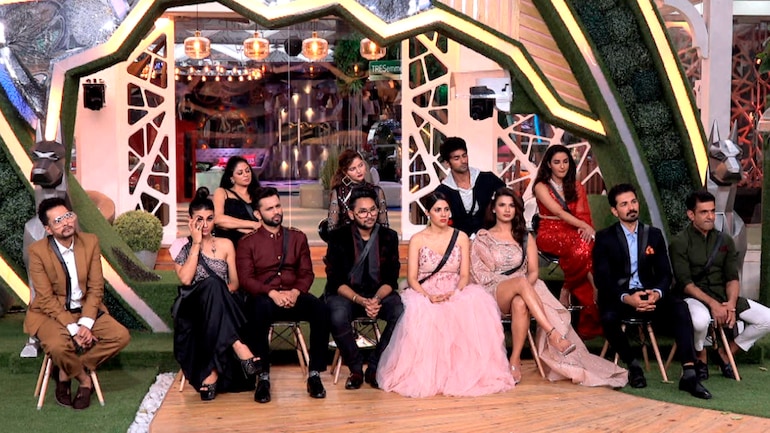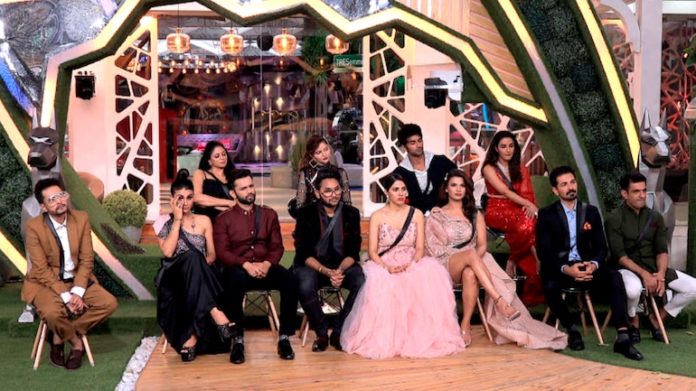 Week 4 for Bigg Boss has begun and it started off with a bang. In tonight's episode, nomination task was conducted which would mark four contestants in the red zone thus setting them on the path of being eliminated. Captain Eijaz Khan was given a special power to choose one contestant who he would like to save and he chooses Jasmin Bhasin. This comes across as a shock for his team members as they expected him to choose Pavitra Punia. Pavitra does not take this well and has a breakdown further on.
The task for the nomination procedure is such; two contestants will be called into a spaceship, they would have to talk to one another and decide which contestant is more deserving to attain the oxygen mask. When there is a green light it means the task begins, yellow light denotes they have little time left and finally when there is a crash landing sound, whoever has the mask will be saved and the other will directly enter the red zone. But if they are unable to decide who will enter the red zone then both will be nominated.
In the first round, Rahul and Nikki are called into the spaceship. Nikki grabs hold of the oxygen mask even before Rahul enters the spaceship. Rahul tries reason with her but she refuses to understand and goes to the extent of putting the mask into her pants. This cheap and dirty trick does not go well with the other contestants and they raise their voice. When the crashing sound comes, Nikki has the mask and Rahul gets nominated.
In the next round, Shardul and Naina are called into the spaceship. They both try to tell one another why they deserve to be in the house. Both say that this is their only chance to prove themselves to the audience. Both refuse to leave the oxygen mask as a result of which they both get nominated.
Three contestants were already nominated and the final round was between Rubina and Abhinav. Both of them want to save one another and refuse to let the other get nominated. They both state that they won't be able to live in the house without the other. Finally, Rubina goes into the red zone and Abhinav is saved.
Bigg Boss 14 Week 4 Nominated Contestants
Rubina Dilaik
Shardul Pandit
Naina Singh
Rahul Vaidya