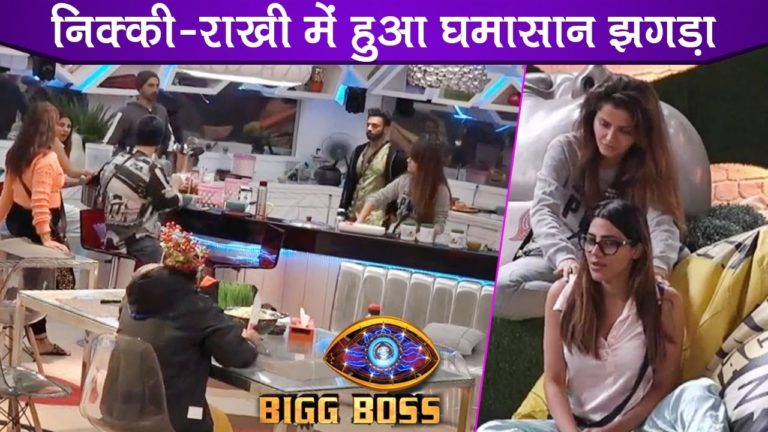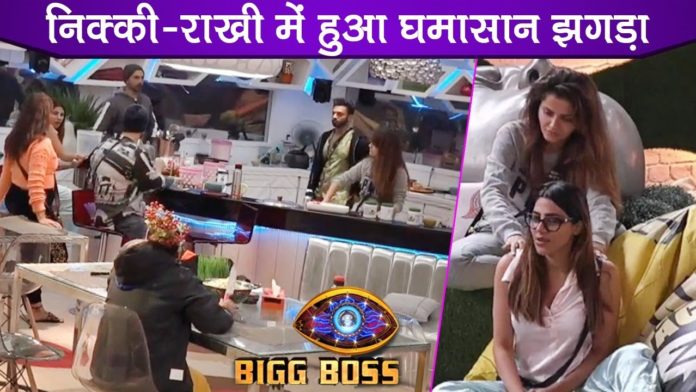 Bigg Boss 14 is two weeks away from the finale. At this stage of the game there are two types of player; one who wish to bring out their controversial side and the other who intend on cleaning their image. This season can see these two categories of contestants very clearly. The contestants are trying to find a middle ground on this basis but failing miserably. Tonight's episode was action packed with high voltage drama, tears and a panic attack.
Bigg Boss 14 Eviction Week 18 Voting Trends and Analysis for 5th February 2021
Devoleena gets offended when Arshi curses her family. Arshi says that someone close to her should die, then shell know pain. Devoleena has a panic attack as a result. She throws a number of household items. Bigg Boss later nominated her aka Eijaz for the rest of the season.
Nikki tells Rakhi to give back the make up she had borrowed from her. Rakhi says she will but then even she should return the eye shadow which she finished that belonged to her. Nikki goes through Rakhi's items and takes back what belongs to her. Rubina offers her eyeshadow kit and says to get done with it. Rakhi refuses to take it and says the colours are not to her liking. She throws it down. This creates another scene. Nikki throws away the make up she had landed Rakhi. Later, Rakhi goes into the dustbin searching for the make up. Aly and Rahul feel bad for her. Rahul then requests his girlfriend to send makeup for Rakhi.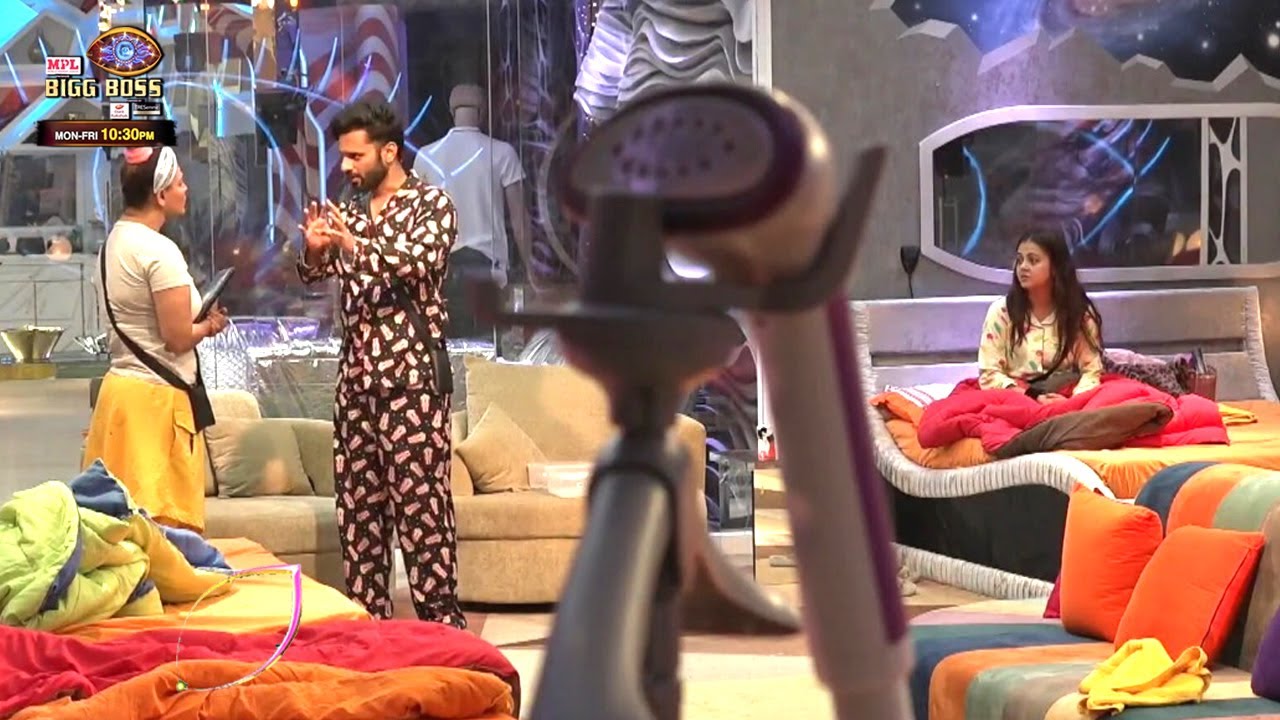 Bigg Boss 14 Voting Results Week 18 Eviction – 5th February 2021
Rubina Dilaik
Aly Goni
Abhinav Shukla
Rakhi Sawant
Nikki Tamboli
Devoleena Bhattacharjee
Arshi Khan
Bigg Boss 14 Elimination Nominations List Week 18
Devoleena Bhattacharjee
Aly Goni
Rubina Dilaik
Abhinav Shukla
Rakhi Sawant
Arshi Khan
Nikki Tamboli
Which Contestants Are Safe This Week in Bigg Boss 14 Elimination This Week?
This week, Rubina Dilaik and Aly Goni are safe from eliminations. Both share a huge fan base who are doing everything within their means to keep them in the game. Rubina has been in the game since the beginning and has surely played the game well. Initially she was aloof and blamed Bigg Boss for everything. But once she got a hang of the game she has been manipulative and calculative. This however has worked in her favour and the audience has been loving her. On the other hand Aly Goni, he walked into the house to support his good friend Jasmin Bhasin. But in the bargain the audience saw a contestant who is truly deserving of the trophy.
Which Contestants Are in Danger this Week in Bigg Boss 14 Elimination This Week?
Arshi Khan and Devoleena Bhattacharjee are in danger of elimination this week. Arshi is known to put fire everywhere and gets the best out of everything. This week she was the centre of a majority of the conflicts. Arshi has a manner in which she instigates and pushes someone to such an extent that they lose their mind. Devoleena on the other hand entered the house as a proxy for Eijaz Khan. As per reports, Devoleena's three week contract is to end this week and she will leaving the house making way for Eijaz to enter.
How to vote on Voot Online for Bigg Boss 14 Voot App?
Download the Voot App from the Play Store
Then register your account using email or Facebook Id.
Once you are done, search for Bigg Boss 14 vote.
Search for your favorite contestant and vote