Bigg Boss 14 has upped its game and become all the more interesting in the weeks that have passed by. The contestants have been providing the viewers quality entertainment and this can be seen in the TRP's of the last few weeks. There has been a drastic change in what it was and what it is currently. This weekend will be very interesting as finally we will see Host Salman Khan back in action. Rumour has it that he will severely bash Nikki Tamboli. Rakhi Sawant and Rubina Dilaik for their behaviour in the last two weeks and condemn them for the same.
Bigg Boss 14 Eviction Week 17 Voting Trends and Analysis for 30th January 2021
Rubina warns Rakhi to bring to an end her current behaviour as it is making both her and Abhina very uncomfortable. She goes on to state that he is her husband and she should know where to draw a line. Rakhi dismisses her points and openly vocalises the fact that she is in love with Abhinav and nobody can stop her. Rakhi says that Abhinav might be Rubina's husband in their own house but in this house they are contestants. Rubina tells Rakhi that she does not know where to put a stop to things. Rakhi makes it clear that she cannot be stopped.
The friendship between Aly, Rahul, and Arshi will face troublesome times. The three were rather inseparable but the current task led to alot of misunderstanding between them. While Aly and Rahul have made it clear that they truly love one another as brothers, it is Arshi who faces their wrath. Aly hears that Arshi is going to the others and commenting about Aly to them. Aly tells her that she calls herself their friendship but never helps them during tasks rather than blazing against them. Arshi says that she does not go everywhere and to everyone; she makes the decision and sticks to it.They call off their friendship.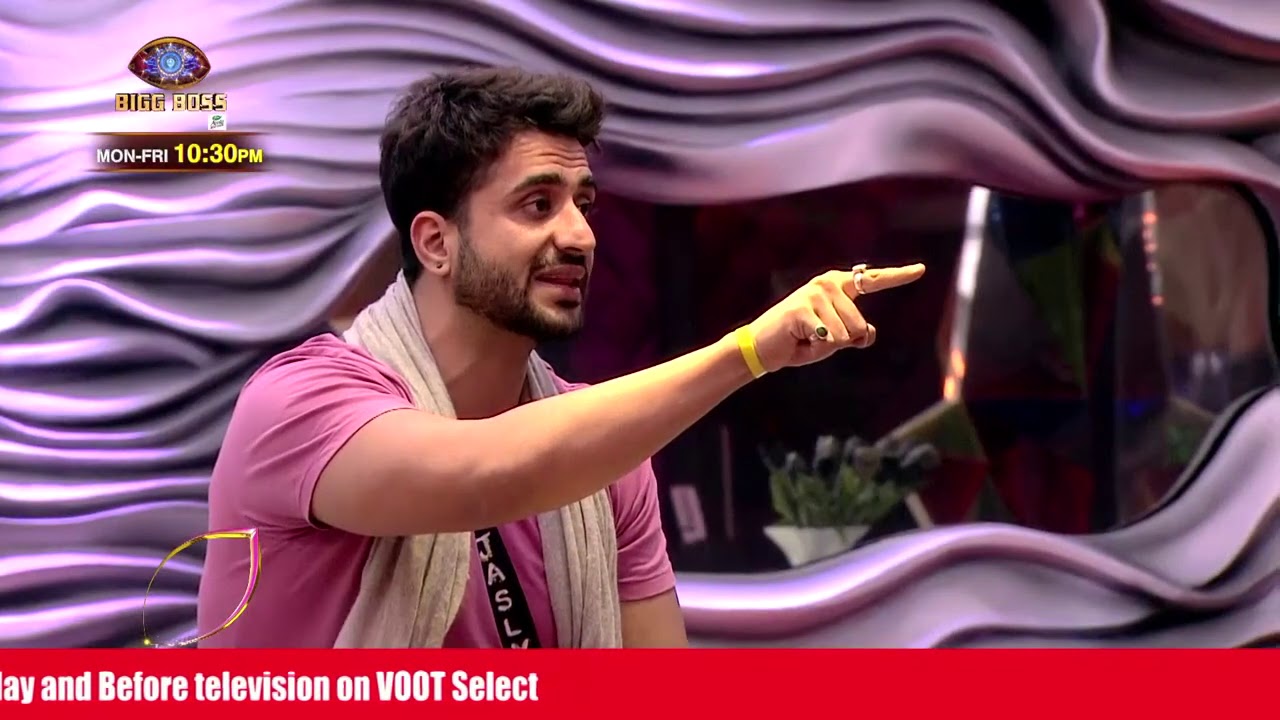 Bigg Boss 14 Voting Results Week 17 Eviction – 30th January 2021
Rahul Vaidya
Devoleena Bhattacharjee (Eijaz Khan)
Nikki Tamboli
Vikas Gupta
Bigg Boss 14 Elimination Nominations List Week 17
Nikki Tamboli
Rahul Vaidya
Devoleena Bhattacharjee
Vikas Gupta
Which Contestants Are Safe This Week in Bigg Boss 14 Elimination This Week?
Rahul Vaidya is safe this week by a huge margin. Rahul is the soul of the house who manages to make his presence felt even if he is not all in the task. Rahul was the underdog in the game being the only non-actor who entered the house. He shot to fame and stunned everyone. While most housemates initially took him lightly, he climbed the ladder and how! The housemates have now understood his value and the immense fan following which he possesses on the outside. Rahul has always been a soulful singer but now his fans have seen him for who he is and they can't help but fall in love with him. Rahul has his own distinct personality and even though the audience knows the makers don't favour him as he isn't a Colors face, they are hell bent on keeping him in due to his popularity.
Which Contestants Are in Danger this Week in Bigg Boss 14 Elimination This Week?
Currently, Vikas Gupta is least on the voting trends. Vikas' unpredictable journey has not helped him sail through since his entry. His first exit from the show was due to him pushing Arshi Khan into the pool but he was brought back into the house as the audience declared him innocent. Next, due to medical attention he left the house again. He has been given too many liberties and this did not play well with the audience. Vikas might play his joker card to save himself from eliminations. Nikki Tamboli is a task no-one ever tries to win. Nikki is not only bizarre but also crude. Her disgusting behaviour is a huge no-no for the audience and they cannot wait for her exit.
How to vote on Voot Online for Bigg Boss 14 Voot App?
Download the Voot App from the Play Store
Then register your account using email or Facebook Id.
Once you are done, search for Bigg Boss 14 vote.
Search for your favorite contestant and vote