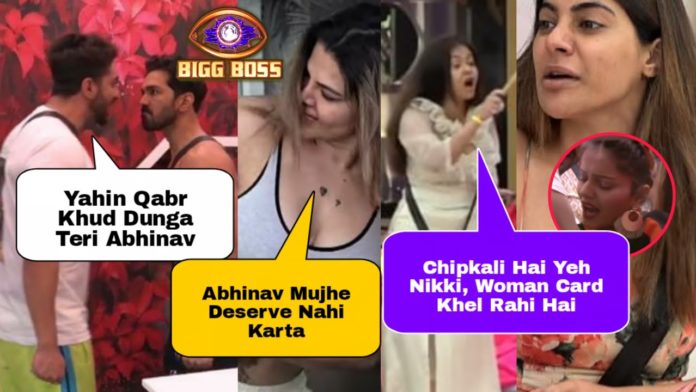 Bigg Boss 14 has become quite interesting and makes a good watch. It seems as though with time, the show aged like fine wine. The initial months were hard on the contestants, especially because the contestants did not provide the show with quality content. Most of the contestants would spend their time peeling fruits, which was visible to the audience. This did not give the show the necessary TRP's. With the revamp, the show managed to garner eyeballs.
Bigg Boss 14 Eviction Week 17 Voting Trends and Analysis for 28th January 2021
In tonight's episode, there is utter chaos in the house for several reasons. It starts with Abhinav pushing Aly. Aly opts not to make it a scene, but even then, Rubina and Abhinav refuse to see any sense and make this a huge deal. According to them, there is no-one who is right other than each other. They refuse to reason and listen to anyone even though Nikki is screaming her lungs out that Abhinav pushed Aly. The matter only resolves because Aly chooses to let it go.
Rubina's team loses, and she becomes a sore loser, constantly grumbling that they were to win. Next, Nikki accuses Vikas of kissing girls without their permission. She is not even in the picture here but drags herself into. Rakhi's love for Abhinav goes out of control as she begins ripping his undergarments, which enrages Abhinav. Abhinav loses his control and tells Rubina he will warn Rakhi once more, but any further, and he will snap.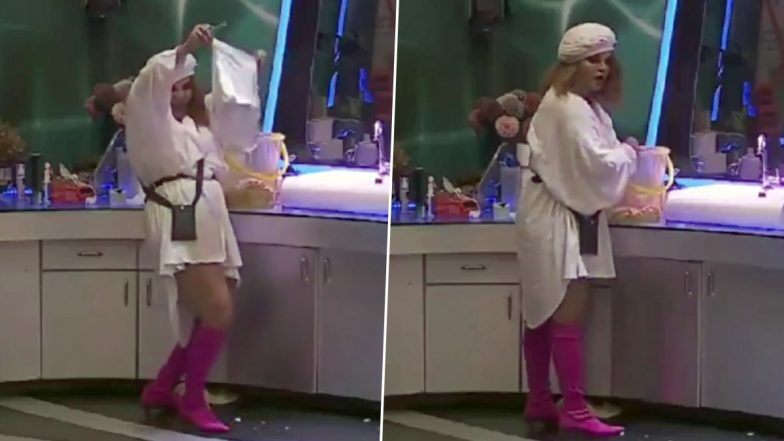 Bigg Boss 14 Voting Results Week 17 Eviction – 28th January 2021
Rahul Vaidya
Devoleena Bhattacharjee
Vikas Gupta
Nikki Tamboli
Bigg Boss 14 Elimination Nominations List Week 17
Nikki Tamboli
Rahul Vaidya
Devoleena Bhattacharjee
Vikas Gupta
Which Contestants Are Safe This Week in Bigg Boss 14 Elimination This Week?
Rahul Vaidya is surely the undergo of this season who shot to fame. When Rahul entered the house, no-one expected him to be such a huge sensation. He was a singer who was known, but his popularity shot up. Rahul has time and again proved that he is skilled and well fitted to receive the love he is receiving. Rahul is both entertaining as well as menacing, which makes him a strong competitor for the trophy. Rahul is the only voice against the dominating Rubina Dilaik. He has his quirks, but he treats everyone as an equal, which makes him likable.
Which Contestants Are in Danger this Week in Bigg Boss 14 Elimination This Week?
Nikki Tamboli will be in danger of elimination this week. Her track record in the house is one of the first. She is one of those contestants who the audience wants out of the house as fast as possible. Nikki has shown no signs of improvement and is constantly disrespecting everyone. She not only fights but brings in derogatory comments, which makes her highly dislikable. Her only chance of getting saved is if Rubina and Abhinav's fans vote for her. She is arrogant, rude, and disgusting, and it's better if she is eliminated, it will clean the game.
How to vote on Voot Online for Bigg Boss 14 Voot App?
Download the Voot App from the Play Store
Then register your account using email or Facebook Id.
Once you are done, search for Bigg Boss 14 vote.
Search for your favorite contestant and vote