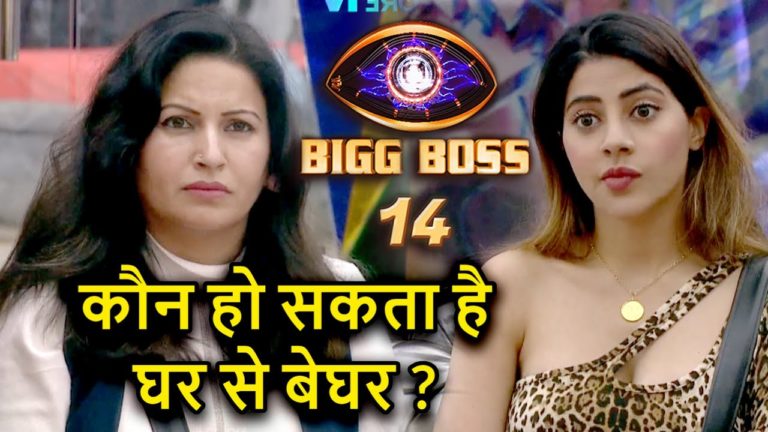 Bigg Boss 14 has been raging and the TRP's are off the charts. The audience's finally embraced the show and are loving what they see. We cannot blame them, the show has become very interesting and the credit goes to the contestants who have made it a point to entertain through different means. While each has a role to play to cater to the success of the show, it did come as surprise when the show was extended. Now it is said the finale will be on 21st February. While everyone awaits the day with bated breath, the contestants make the wait worth it.
Bigg Boss 14 Eviction Week 16 Voting Trends and Analysis for 22nd January 2021
Bigg Boss 14 has its qualms and most are regarding how low the contestants can stoop. While some of the contestants play with elegance others show a rotten side of themselves on television. Two such contestants are Nikki Tamboli and Sonali Phogat. From the beginning, Nikki has been termed as 'entertaining'. She then thought that anything can come under the umbrella of entertainment and has stooped to new lows. Its cringe worthy to watch and this clearly shows in the voting trends. She has already been sent out of the house once but has not learnt her lesson. Sonali Phogat might be a good woman but her aggression has been shown through food. This disrespect towards food is going to cost her as it is not going down well for her.
Bigg Boss 14 Voting Results Week 16 Eviction – 22nd January 2021
Rubina Dilaik
Rahul Vaidya
Nikki Tamboli
Sonali Phogat
Bigg Boss 14 Elimination Nominations List Week 16
Rahul Vaidya
Sonali Phogat
Nikki Taboli
Rubina Dilaik
Which Contestants Are Safe This Week in Bigg Boss 14 Elimination This Week?
Rubina Dilaik and Rahul Vaidya are the stalwarts of this show. Everyone inside as well as outside the house know for a fact that it is due to them that the show is such a huge hit. Both share a massive fanbase. Rubina's fans make sure that her small sentence is made into a huge deal and kept in the news. They make her trend even when she cooks food. Keeping her in the news has helped her be in the forefront always. She is a Colors face and it is but natural they would want her in the finale.
Rahul has been quite a shock for both the audience and the makers. No-one expected him to come out so well. He has blossomed and shown so many sides to his personality. Whether it is his friendships or his strong leadership, Rahul is surely one to rise like a phoenix. His fans have increased tremendously while on the show and this shows through the voting trends.
Which Contestants Are in Danger this Week in Bigg Boss 14 Elimination This Week?
Sonali Phogat and Nikki Tamboli are in the bottom two. High chances are that Sonali will be eliminated this week. Sonali entered the show relatively late and did not contribute as expected. She has often behaved in the most bizarre manner and is shown in a light where she comes across as negative. In the last episode itself she managed to be on everyone's wrong side which could prove fatal for her.
Nikki is a questionable character. It is clear the audience do not want her in the show. Her behaviour used to be entertaining but now its downright cheap. She is not mature enough to play the game and it is seen very evidently. Nikki is self centred and terrible displaced.
How to vote on Voot Online for Bigg Boss 14 Voot App?
Download the Voot App from the Play Store
Then register your account using email or Facebook Id.
Once you are done, search for Bigg Boss 14 vote.
Search for your favourite contestant and vote