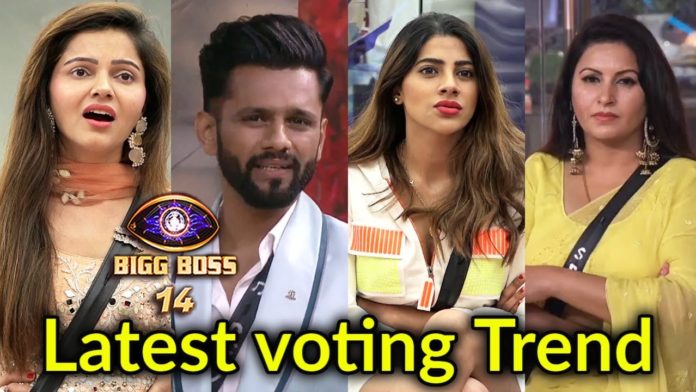 In 'Bigg Boss 14', no elimination has been done in the last week. Last week, Rubina Dilaik, Sonali Phogat, Nikki Tamboli, and Rahul Vaidya were nominated for eviction. Salman Khan has announced on Weekend Ka Vaar that these nominations will be carried forward for the next week. Meaning that it is clear that even this week, the eviction hangs on the neck of these four. In such a situation, now everyone will want to know who will be evicted this week.
According to last week's voting trend, Sonali Phogat was in Danger Zone. Last week, Sonali Phogat was seen fighting with people unnecessarily, but she has not benefited from this. Sonali Phogat is also at the bottom of this week's voting trend. At the moment, Rubina Dilaiq has received maximum votes. There is no doubt that the audience of 'Bigg Boss 14' would like to see Rubina Dilaik further in this show. Rahul Vaidya is number two in the voting trend, and after him, Nikki Tamboli is named in this list.
Four people will be evicted before finale
On the other hand, there is a lot of confusion among people about the finale of 'Bigg Boss 14'. The finale of this show is going to happen on 21 February 2021. According to the latest information, a total of 4 people are scheduled to go out before the 'Bigg Boss 14' finale.
Will the makers evict Sonali Phogat?
In such a situation, this question will also be coming to your mind that this week, will the makers evict Sonali Phogat out of this show? If seen, the last whole week has been focused on her. For the time being, tell us in the comment box whether you want to see Sonali Phogat in this show or not? Or do you also think that Sonali Phogat is taking this show in the right direction?