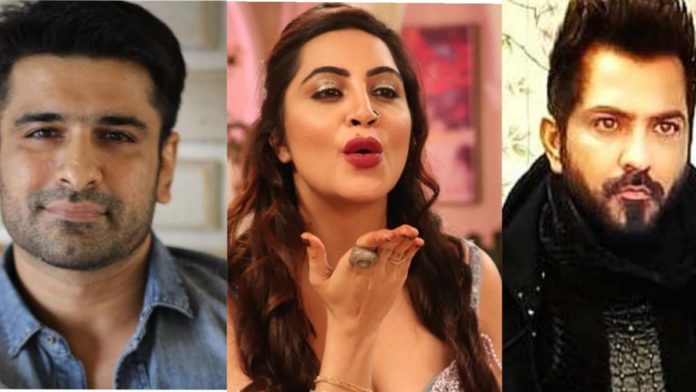 Bigg Boss 14 has spiced up over the weeks and it was high time it did the same. The incoming challengers added to the content quotient of the game and made it lively. Bigg Boss 14 is meant to get extended due to this and it will be an interesting watch. Rahul Vaidya, the king of the audience hearts will be making his return and this will just be a cherry on top of the cake.
Bigg Boss 14 Elimination Vote Results on 15th December 2020
This week of Bigg Boss 14 will only add to the entertainment quotient. The week began with the elimination of Vikas Gupta. Arshi Khan constantly poked him and insulted him for his sexuality and even went to the extent of bringing his family in the middle. As a result, Vikas pushed Arshi into the pool and was eliminated.
Further which the nomination task was conducted. The contestants had to stamp the word 'reject' on the nominated contestants face. Captain Manu Punjabi would not be safe from the nomination either. Rubina nominated Arshi and Eijaz, Rahul nominated Arshi and Rubina, Nikki nominated Kashmera and Arshi, Rakhi nominated Arshi and Manu, Eijaz nominated Jasmin and Abhinav, Kashmera nominated Nikki and Abhinav, Aly nominated Arshi and Eijaz, Abhinav nominated Eijaz and Kashmera, Jasmin nominated Arshi and Eijaz, Many nominated Aly and Arshi, Arshi nominated Rahul and Manu.
The nominated contestants for this week are Eijaz Khan, Arshi Khan, Kashmera Shah, Manu Punjabi and Abhinav Shukla.
Bigg Boss 14 Vote Results Live Score, 16th December 2020
Eijaz Khan
Manu Punjabi
Kashmera Shah
Abhinav Shukla
Arshi Khan
Which Contestants Are Safe this Week in Bigg Boss 14 Elimination?
Eijaz Khan and Manu Punjabi will be safe this week. Both have been playing well and have a fan following which will support them.
Which Contestants Are in Danger this Week in Bigg Boss 14 Elimination?
The conflict will rise between Arshi and Abhinav in the bottom two. Arshi has been playing dirty and while Bigg Boss did not announce a verdict against her, the audience is not pleased with her portrayal on the show. Abhinav is a clean player and is loved by the audience but in comparison he could be weak.
Bigg Boss 14 Vote Online How to vote on Voot for Bigg Boss 14 Voot App?
Download the Voot App from the Play Store
Then register your account using email or Facebook Id
Once you are done, search for Bigg Boss 14 vote
Search for your favourite contestant and vote