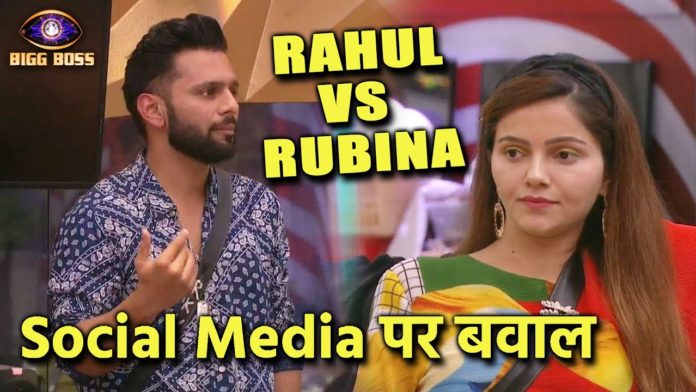 In Bigg Boss 14, the ongoing tussle between Rahul Vaidya and Rubina Dilaik is not new. Rahul Vaidya has been seen at times confronting Rubina and Abhinav. But this fight between the two is now seen moving to a new level. In the new promo of Bigg Boss, he is physical with Rubina and Abhinav.
In fact, during the task running inside the house, Rubina Dilaik and Rahul Vaidya get confused. After which Rahul Vaidya makes fun of Rubina and Abhinav's relationship. Upon hearing this, Rubina gets agitated, and she advises Rahul not to comment on their relationship. But Rahul does not stop; he constantly makes fun of Rubina and Abhinav. Due to which Rubina tries to hold his hand.

While Abhinav appears to be trying to push Rahul ahead in the video, seeing which Aly Goni comes in the middle, he saves Rahul. There have been many ups and downs in Abhinav and Rubina's relationship in the Bigg Boss house. Many times both have been seen arguing with each other. Due to which Rahul also targeted both the relationship.
Fans are divided between Rubina and Rahul, and in fact, they are considered the finalists for this season. Many believe that there will be a close fight for the title between Rubina and Abhinav, and it would be the hands of fans who will be voting for their favorite star. Whom do you think will get more votes and win Bigg Boss 14 Title? Comment below