Bigg Boss 14 has been getting entertaining in the last few episodes. With the contestants coming around and making the best of every situation, they are leaving the audience glued to the screen.
Last we saw the MPL Captain of the week being selected in a task called the solar system. Herein, all the contestants had to rotate and in the end whoever was left behind would be the captain of the week.
Jasmin Bhasin won and became the captain. She has added power since the entry of her good friend Aly Goni in the house. She seems to have found her place and is being seen as a prominent figure.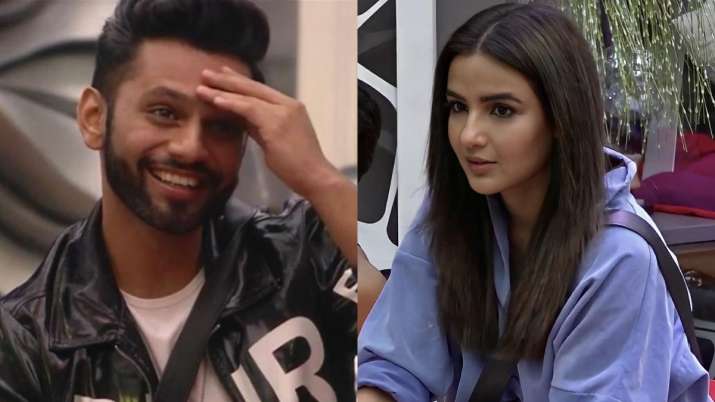 The captain was given the chance of providing immunity to any contestant who was in the red zone. Currently the nominated contestants are; Rubina Dilaik, Rahul Vaidya, Shardul Pandit and Naina Singh.
Jasmin was asked who she would remove from the chance of attaining immunity and she chose Rahul Vaidya. It was not shocking since Jasmin and Rahul had a spat the previous week which got ugly. But all seemed well since Jasmin had apologised. But unlikely so.
Rahul is out of the race for immunity which leaves Naina Singh, Shardul Pandit and Rubina Dilaik. One of them will be safe from eliminations this week.