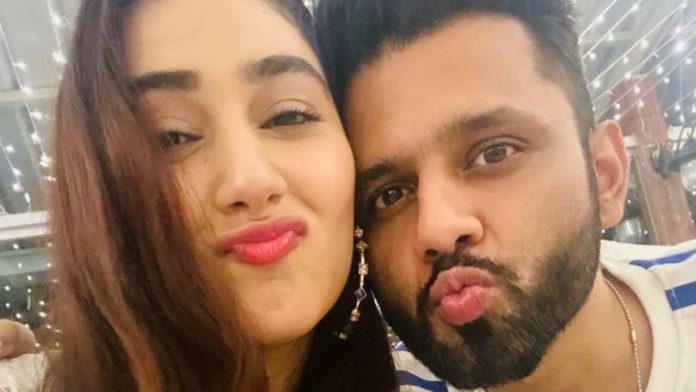 During the mini finale of 'Bigg Boss 14', Rahul Vaidya decided to leave the show. Well, on the demand of fans, the makers of 'Bigg Boss 14' have once again brought Rahul Vaidya to the show. Last night, Rahul Vaidya entered Salman Khan's reality show. His fans are on the seventh sky from Rahul Vaidya's entry, while his girlfriend Disha Parmar is also excited to see him again in this show. Disha Parmar has also expressed her happiness with fans on social media.
Disha Parmar shared a video of Rahul Vaidya saying, 'King Rahul is back (King Rahul is back.)' Along with 'Pyaar ki dard hai sweet, sweet cute cute' fame actress named Rahul Vaidya Wrote a cute message too. Disha Parmar has tweeted, 'Hero has come….' Fans are constantly retweeting both Disha Parmar's tweets.
See below, both tweets of Disha Parmar:
KING RKV IS BACK https://t.co/U7QHLLniyg

— Disha Parmar (@disha11parmar) December 15, 2020
Before appearing on the show, Rahul Vaidya faced the sharp questions of Salman Khan. Before sending Rahul Vaidya to the house of 'Bigg Boss 14′, Salman Khan asked why he wants to come again on the show? Also, Salman Khan had also asked Rahul Vaidya about his new game plan. Rahul Vaidya said that seeing the fans' love, and he realized that he should not leave the game show at this stage.
Rahul Vaidya has proposed Disha Parmar on the show
On the show of Salman Khan, Rahul Vaidya has also proposed to his lady love Disha Parmar for marriage. Although Disha Parmar has not yet responded to this proposal, her support is clear that her answer is yes.