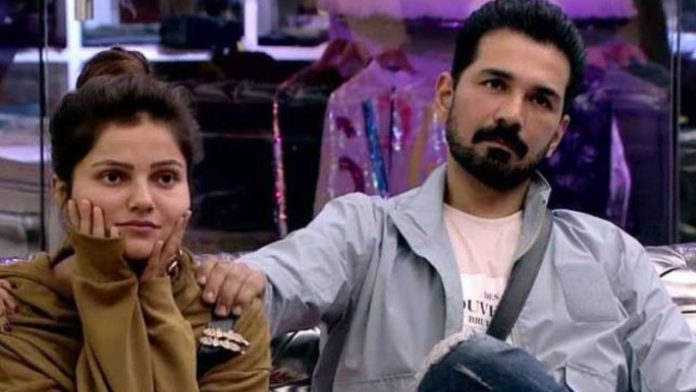 Bigg Boss 14 is inching towards its finale, and the buzz is in full swing as to who will win the coveted trophy this year. From the beginning of this season, our eyes have been on the husband and wife duo of Abhinav Shukla and Rubina Dilaik. They have been in the news since the start. May it is for the right and wrong reasons, but they have always managed to stay in the news.
While most have said that Rubina Dilaik will be winning this season due to her immense popularity, it still comes into the picture that her husband Abhinav is also a fellow contestant. When push comes to shove, the fanbase who votes for both of them will have to decide who will win the title. While Rubina is all about the noise, Abhinav is the brains. He has managed to win the hearts of millions for his kind heart and witty brain.
From both of them, if people look at it from a clear perspective, Abhinav truly deserves to win. In the true sense, he has played the game and reached so far. He has given his best during the tasks and used his brains throughout every step. Abhinav manages to make friends and maintains his relationships, unlike Rubina. In the essence of the game, it is Abhinav who has actually played. He does not make noise unnecessarily and takes a stand when needed. He has played with dignity, which shows in the love he receives both inside and outside the house.
Rubina, on the other hand, was already popular due to her shows. She is a good player, but she is an empty vessel in comparison. Her fights are based on outside material, and she makes no sense half the time. While Abhinav thinks about everyone, Rubina only thinks about herself. Abhinav looks at everyone's perspective and listens to others; Rubina considers herself above everyone else. She even dominates Abhinav when he actually has valuable opinions.