Bigg Boss is one of the most popular reality shows on Indian television. The show is controversial as well as has its emotional moments. This season Bigg Boss has been staggering to produce content in comparison to the effortless and sensational Bigg Boss 13. Bigg Boss 13 was a spectacular hit and was off the charts. Every contestant from that season was loved beyond measure.
One such contestant is Asim Riaz. Asim shot to fame post Bigg Boss 13. He was loved by the audience and they did everything within their capabilities to keep him I the house. Asim was not one to let down his fans. He gave them a battle worth fighting for. Asim show aggression, love and tons of emotions in the house. This was familiar and relatable. The audience still swoons over Asim's name. Asim may have not won the season but he won hearts. His smile and nature made him worth it.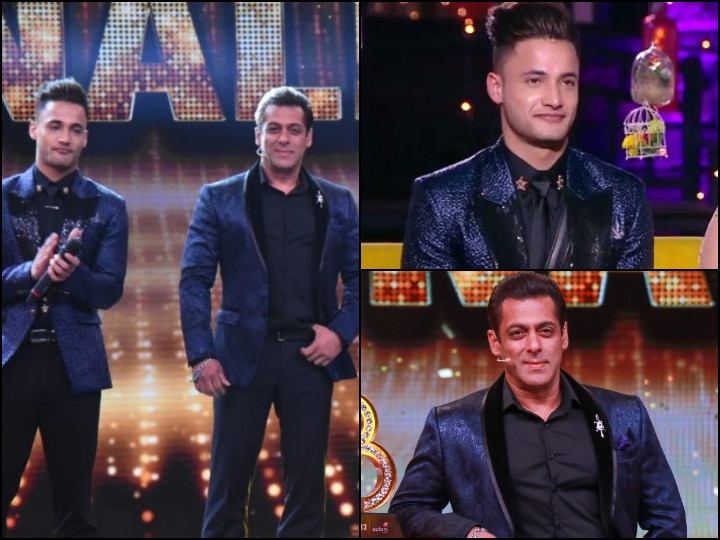 Post Bigg Boss, Asim became a household figure. Till date he is one of the most searched for celebrities. Asim has done numerous music videos, many with his girlfriend Himanshi Khurrana. He and Himanshi met in the Bigg Boss house and their love surely melted hearts. This week, Asim will mark his return into the Bigg Boss house. This time not as a contestants but a celebrity come to promote his song.
Asim has starred in a new song called 'Veham' which has been sung by Armaan Malik and produced by T-series Music. The song is already a tremendous hit and is being loved. This Weekend Ka Vaar, it will be wonderful to see Asim share the stage with Host Salman Khan yet again.