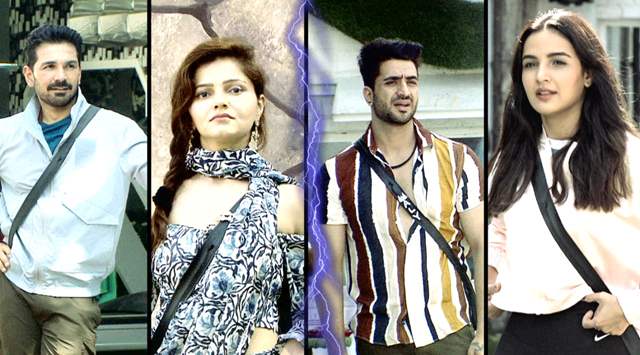 The first Weekend Ka Vaar of the year just got over and it was quite a blast. Contestants heard it left and right about their intolerable behaviour and how they are coming across to the public. Host Salman Khan surely brought in his A game and gave the contestants a stern word which was long overdue. If they were shown their place much earlier there would have been no need to send in challengers to save the show.
Bigg Boss 14 Eviction Week 13 Voting Trends and Analysis for 5th January 2021
The episode began with a continuation of the New Year celebration with members of the Colors family coming into the house to spread some joy among the housemates. But the contestants have become so bitter they cannot see reason anymore. They have lost their sense of ethics and long lost their moral compass. Even when there were guests in the house they didn't shy away from passing snide comments on one another. While Salman Khan's words put many in their place, it gave Rakhi Sawant unnecessary wings to fly. She anyway sees no reason and with the wind beneath her wings she soars beyond the control of the housemates.
During the day, the contestants decided to bring some hygiene back into the house because it seemed as though they had been living in tatters in the last few days. But even then Rakhi fails to see reason.She refuses to understand that hygiene is required and giving her backing is Rubina Dilaik. While the others are trying to clean the place, these two seem to find more reasons to pull everyone back. Bigg Boss then goes on to punish Rubina Dilaik, Jasmin Bhasin, Aly Goni and Abhinav Shukla for discussing eliminations.
Bigg Boss 14 Voting Results Week 14 Eviction – 5th January 2021
Rubina Dilaik
Jasmin Bhasin
Aly Goni
Abhinav Shukla
Bigg Boss 14 Elimination Nominations List Week 14
Jasmin Bhasin
Aly Goni
Abhinav Shukla
Rubina Dilaik
Which Contestants Are Safe This Week in Bigg Boss 14 Elimination This Week?
Rubina Dilaik and Jasmin Bhasin will be safe from eliminations as per the latest voting trend but the polls can surely turn. Rubina might be a questionable contestant and while most of the time she fails to see rationality, she boasts of a huge fan following. Her fan base follows her to thick and thin and celebrate her smallest of achievements. May it be serving food to someone or sleeping they have made it a huge deal. Jasmin Bhasin also serves as a huge celebrity. She is a huge name in the industry and one of the top contestants in the house. She is also playing the game well whether it is showing her positive side or negative.
Which Contestants Are in Danger this Week in Bigg Boss 14 Elimination This Week?
Aly Goni and Abhinav Shukla will find themselves in a quandary this week. While both of them will willingly leave the house for their lady loves, they still lack the fan bases that Rubina and Jasmin have. Aly, as an individual is strong and even has a lot of support in his favour. If Rahul Vaidya's fans vote for him then he will be saved for sure. Abhinav has been sliding through the game with the help of Rubina's following. It will be interesting to see how this pans out for him as well.
How to Vote in Bigg Boss 14 Week 13 Elimination?
How to vote on Voot Online for Bigg Boss 14 Voot App?
Download the Voot App from the Play Store
Then register your account using email or Facebook Id.
Once you are done, search for Bigg Boss 14 vote.
Search for your favourite contestant and vote