Bigg Boss 14 is surely one power packed season. The audience hardly expected this season to pick up but the way it did is surely astonishing. In the last few weeks, every moment has been scintillating. The contestants have put their best foot forward and how! Every contestant has been opening up about a controversial moment in their lives and that has put alot into perspective. Not only that, the reactions they receive from their fellow housemates is equally bizarre. The last few episode we have seen some shocking behaviour from the contestants and tonights episode will be no different.
As seen earlier, Arshi Khan speaks about Devoleena's family. She stoops to new lows and this does not go down well with Devoleena. Both Devoleena and Arshi have been showing hatred towards one another for a while not and today it escalates. Devoleena is unable to control herself and begins throwing utensils and whatever comes in her way. She is so agitated that she throws the bowl from Arshi's hand as well. The other housemates are aghast at what they see.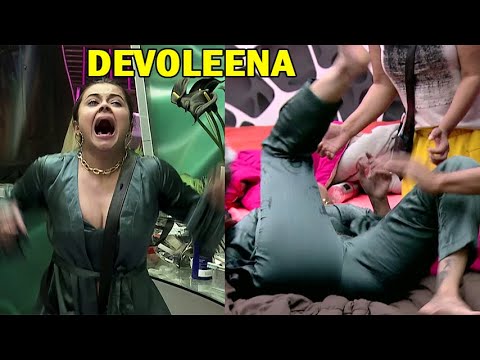 Devoleena pleads to Bigg Boss to call her in the confession room. Rahul and Nikki try their best to control her but in vain. Devoleena has an out and out panic attack. She cries and yells and her disturbance can be clearly seen. She even tells Rubina that by supporting the wrong she will not become a statue of righteousness. It seems like a few weeks with the contestants got the worst out of Devoleena.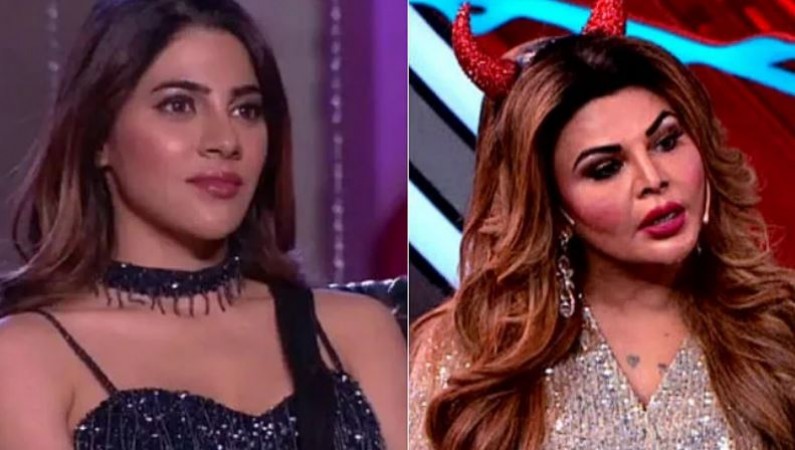 Rakhi Sawant on the other hand has been provoking all the contestants to bring out the worst in them. It was not enough that Rubina threw water on her, she seems to not know where to draw her boundaries. Tonight she has yet another squabble, this time with Nikki Tamboli. Nikki tells her not to try her stunts with her as she will hit her. Rakhi says to stop talking and if she has the guts to come and hit her. Nikki gets up, all fired up. Arshi and Abhinav stop Nikki from doing anything wrong. Nikki tells Rakhi, she has alot of guts unlike her.