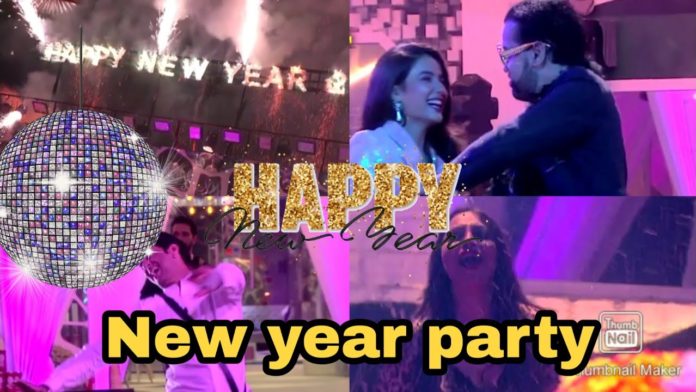 Bigg Boss 14 has entered the new year and it will bring in more twists and turns. The contestants brought in 2021 with a bang and did not shy away from yelling at one another while bringing it in. All the contestants as well as the challenges are well at home and the game is in full swing. The new year will bring more spice to the game. With extension talks happening, it only seems to be getting more intense.
Bigg Boss 14 Eviction Week 13 Voting Trends and Analysis for 2nd January 2021
The new year started with a bang in the Bigg Boss house. The contestants were given a chance to pen down their new year resolutions. Bigg Boss gives an immunity task to Arshi and Rakhi. They have to break the new year resolutions of the house members. Arshi had broken that of Rubina and Nikki. But when the time comes for the sanchalak, Rahul Mahajan to announce his decision, he says that neither Rakhi nor Arshi performed the task well hence neither of them deserved to receive immunity this week. As a result of which no-one got immunity.
Arshi breaks into a hue and cry about this and no-one is able to console her. When the lights go off, Sonali wants to continue talking while the others tell her they have to sleep. She tells them that they are all part of a herd community. At the end of it she apologises.
Bigg Boss 14 Voting Results Week 12 Eviction – 2nd January 2021
Rubina Dilaik (26%)
Rahul Vaidya (23%)
Jasmin Bhasin (16.1%)
Aly Goni (11%)
Eijaz Khan (10%)
Abhinav Shukla (5.1%)
Rakhi Sawant (3.2%)
Nikki Tamboli (3%)
Arshi Khan (1.2%)
Rahul Mahajan (0.8%)
Sonali Phogat (0.6%)
Bigg Boss 14 Elimination Nominations List Week 13
Rahul Vaidya
Aly Goni
Sonali Phogat
Rahul Mahajan
Rubina Dilaik
Jasmin Bhasin
Rakhi Sawant
Abhinav Shukla
Eijaz Khan
Nikki Tamboli
Arshi Khan
Which Contestants Are Safe This Week in Bigg Boss 14 Elimination This Week?
The usual four combination of Rubina Dilaik, Rahul Vaidya, Aly Goni and Jasmin Bhasin will find themselves safe this week. While Aly makes his strong presence felt in the house, a house sans Aly will be of no interest. This was seen when he made a voluntary exit. Jasmin knows how to pick her fights and how to be seen onscreen. Rahul Vaidya is the undisputed king of the house. He does not let the massive support he has go to vain. Rahul goes all out and is downright entertaining. Rubina Dilaik can be irritating and condescending at times, she might be disliked by a number of contestants but she has a backing that will take her to the finale.
Which Contestants Are in Danger this Week in Bigg Boss 14 Elimination This Week?
As per reports, Sonali Phogat will be eliminated this weekend. She has shown no spirit or desperation to be in the game. There has been no active participation on her part and had it not been for tonight's episode no-one would have even remembered that she is in the house. It is said that there could be a double elimination at hand. After Sonali, the people at risk of elimination are Abhinav Shukla, Nikki Tamboli, Rahul Mahajan, and Arshi Khan. These names are a bit topsy turvy in comparison to the voting trends but at the end of it, the decision lies in the makers' hands.
How to Vote in Bigg Boss 14 Week 13 Elimination?
How to vote on Voot Online for Bigg Boss 14 Voot App?
Download the Voot App from the Play Store
Then register your account using email or Facebook Id.
Once you are done, search for Bigg Boss 14 vote.
Search for your favourite contestant and vote