Bigg Boss 14 was not off to a good start. It needed alot of CPR to kickstart a season which would provide entertainment to the audience. This season succeeded a very successful Season 13 which was beloved by all. Bigg Boss 13 was the talk of the nation and it was extended beyond great heights. The makers wanted this season to live upto the standards but the initial months were a complete blunder. The makers then pulled an ace and revived the sailing ship. The season was then extended as per the makers wish to show that Bigg Boss 14 had always been a huge hit with the audience.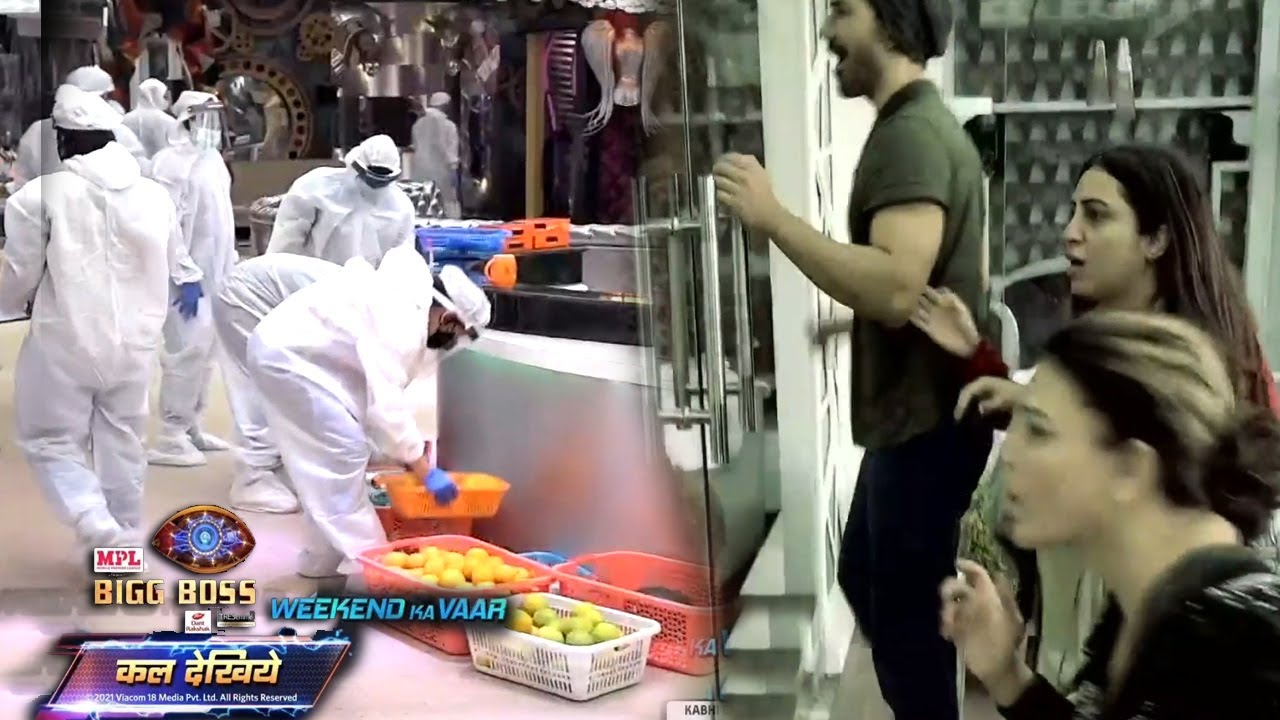 The current episode shows the continuation of the lockdown task. the contestants are ordered to stay within the garden area. They are only allowed to enter the house when they are in need of somebody. When they enter the house, every item that they use adds to the points. These points are fatal as they cause the team to lose.
As of now, Team Red is currently losing courtesy Nikki Tamboli. Nikki decided to play for the opposing team and causes harm to her own team. As per the rules, the contestants are given certain items for their use. These items when added to the list deduct chances of winning.
In the last two episodes, we have seen personnel walking into the show with food items. These are luxury food items. These items have been beyond the reach of the contestants ever since they have been locked inside. The first food item brought was burgers. While the others managed to control, Nikki ruined it for her team.
The next episode saw, cakes being brought in. This time again Nikki went for the pastries but without the permission of the team leaders. This had dire consequences as the other were unable to receive the pastries. Today's episode will see the biggest fight over coffee. All the contestants love coffee and this is a well known fact. Bigg Boss offers personalised unlimited coffee till the end of the season to the contestant who choses the coffee. This makes Rakhi lose her mind. She says that she can do without everything else but she requires her fix of coffee. All hell breaks loose over coffee.
During this time, Abhinav decides its the right time to fight with Aly. They both go back across the season and pull up bizarre incidents and make it a huge deal. This leads to close proximity and alot of abuses flying across.