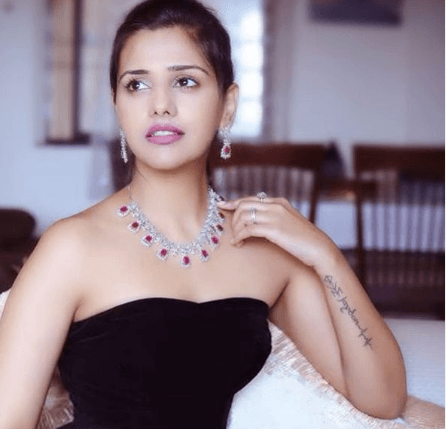 TV's well-known actress Dalljiet Kaur won the audience with her entry in Bigg Boss 13 and forced her to say that she was the show's most powerful contestant. On seeing the confidence with which Dalljiet Kaur entered the show, Bhaijaan could not stop himself from praising her. TV actress Dalljiet Kaur, who became a part of Bigg Boss 13, had been saying no to the show's makers for the last 4 seasons, though she finally agreed to the show.




(Read More – Dalljiet Kaur's wiki, bio, photos and Unknown Facts)
After rejecting the proposal of appearing in Bigg Boss 4 times, why did Dalljiet (Dalljiet Kaur) say yes this time? Talking on this, the actress has told that, 'If I am right, it took me 4 years to come on the show. I was offered 4 times by the show's makers and finally I said yes. I was afraid of coming to the show because I had to stay away from my son for months. It is nothing less than a challenge for me. I feel like I want to see how strong I am now? And how will I perform on the show?
Daljit Kaur, furthering her point, has said, 'I have been afraid of coming to the show for so many years because I have never been away from my son. This is the first time I will be away from her for months, otherwise I and she have been away from each other for only 2-3 days. I feel that this show is nothing less than a challenge for me.
Talking about how Dalljiet Kaur will carry on her journey in the show, she has told that, 'People come here by planning but I have not done anything like that. I do not understand that you are going to get different people at home, so how can you plan in advance? I will just present myself to people during the show and that is my planning.