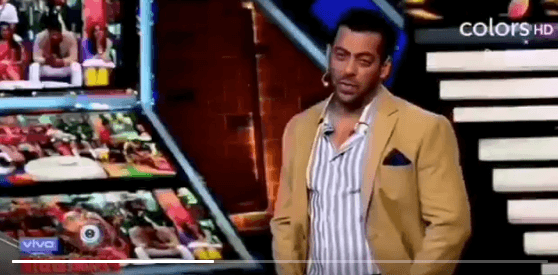 Every week in Bigg Boss, Salman Khan takes a class to the housemates in the weekend. Not only this, Salman Khan also gets his guests to teach a lot for the housemates when needed. That thing is different, even after doing so many tasks and dance, the members of Bigg Boss 13 are not coming to terms. The proof of this is the promo of the upcoming episode in which the members of the house are seen breaking into the house due to a tea leaf issue. Members of the house look quite uncontrollable in the shared promos.




In such a situation, all these are going to have a good wattage in the weekend. Urvashi Dholakia is also going to enter the house to support Salman Khan in this work. Yes, you heard it right…. If you are getting the latest information, Urvashi Dholakia will be seen in Bigg Boss house this weekend.

Urvashi Dholakia is the winner of Bigg Boss 7. In this season of Bigg Boss, Urvashi Dholakia played this game very well. This is the reason, viewers had made this television actress a winner. During this time everyone got to see Urvashi Dholakia's anger clearly.
It is being told that Urvashi Dholakia is going to shoot at Bigg Boss house today. In such a situation, it will be fun to see what will be the impact of going to Urvashi Dholakia's house, but it is so important that Urvashi Dholakia will not forget to give good advice to the people of the house.
Urvashi Dholakia always keeps her talk open. This view was seen on the stage of Nach Baliye 9. Where she did not care about the judges, she put her point in front of everyone. Everyone was shocked and amazed by her character. Now it will be fun to see what is going on in Urvashi Dholakia Bigg Boss house. However, comment on how excited you are to see Urvashi Dholakiat once again in Bigg Boss.