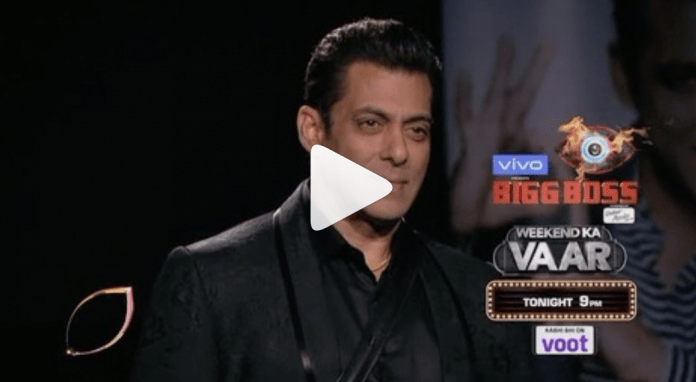 Once again in Bigg Boss 13, the tension between Asim Riaz and Siddharth Shukla has increased. The two are once again engaged in fiercely abusing each other. But meanwhile, one such news is coming out hearing which Salman Khan's fans will be disappointed. According to the reports coming out, Salman Khan is not going to be seen in Weekend Ka Vaar once again. This weekend Ka Vaar will now be replaced by another star, Salman Khan, who is busy with his movie schedule and hence this weekend ka vaar 24th January 2020 a new host will be featuring in this show.




According to the reports that are coming out, in the coming weekend ka vaar will replace Salman Khan with Saif Ali Khan. Saif Ali Khan will not only come here to promote his film Jawwani Jaaneman but he will also be seen trying to resolve the quarrels of the housemates. News about this has come from inside the Bigg Boss. At the same time, these reports have also been confirmed by Kamar R Khan i.e. KRK.
Kamal R Khan has written in his fiery tweet, 'It is a confirmation that this time Salman Khan will not host the weekend war and Saif Ali Khan will replace him. This means Sallhar Colors' son-in-law Siddharth Shukla (Sidharth Shukla) is saved from speaking ill and scolding Asim's father. This means Salman Khan has sold his soul to Bigg Boss 13 makers for money.
You can see these tweets below-
https://twitter.com/kamaalrkhan/status/1220572215411978240?s=20
At the same time, some similar information has also been received from the instahndals giving information related to Bigg Boss. According to the information revealed, Salman Khan (Salman Khan) will not be seen this weekend due to his busy schedule. What is your reaction by knowing this news? Comment us and tell us.