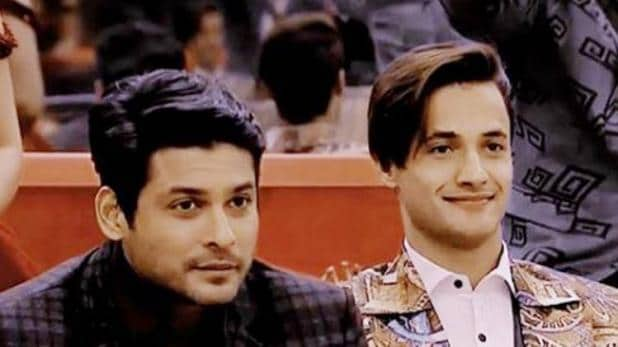 You are going to see something similar in the coming days after the heated debate between Asim Riaz and Sidharth Shukla in the episode of Bigg Boss 13. In the upcoming episode, Shehnaaz Gill will be seen once again in the affair of these angry young men of the house. Seeing this, you too are going to sit with your forehead once again. But thanks to the makers that he has made Bollywood's director and producer Rohit Shetty enter the house to get some relief in the upcoming Weekend Ka Vaar episode.




Rohit Shetty's entry into the house is abrupt when Shehnaz Gill and Siddharth Shukla lie comfortably in bed. Actually, just before Shahnaz Gill, both Aseem Riyaz and Siddharth Shukla had a fight. With the entry in the house, Rohit Shetty sends all the family members to another room and talks to Siddharth and Asim Riaz alone. While talking to Asim Riyaz and Sid, Rohit Shetty reminds them both of the old days when they were friends. Siddharth Shukla tears out after listening to Rohit Shetty's talk. This video is becoming very viral on social media at the moment.
https://www.instagram.com/p/B6m7VW6ggJD/?utm_source=ig_embed
Actually, no one is willing to accept the words of the new Captain Shehnaz Gill of the house. No member of the household is performing his responsibilities. For this, as soon as Vishal Aditya Singh tells Shehnaz Gill that she is unable to get the family to work, then in a fit of anger, Shahnaz Gill gives Asim Riyaz the bathroom duty to Asim Riaz. Asim feels that Shehnaz has done this at the behest of Siddharth and there is a lot of ruckus between the two.