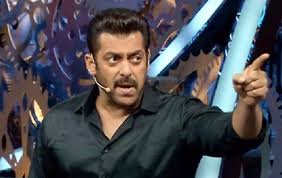 Bigg Boss 13 which is entertaining the fans with its high-voltage drama is back with yet another captaincy task during week 8 and those who becomes the captain for week 8 will be safe from elimination. As Aarti became the first Captain of the Bigg Boss house, followed by Shefali, the contestants are all geared up for the next task and will fight to become the next Captain of the house which was won by Siddharth Shukla. Bigg Boss decided not to have any captain after Shefali's tenure for a week.




Physical Fights Galore in Week 8 – Asim vs Siddharth, Himanshi vs Shehnaaz
The week 8 of Bigg Boss 13 has been the most violent and disgusting week in terms of fights. The contestants were always at their wits end and the episodes were to be watched with the volume down. However, the limelight of the battlefield was on Siddharth Shukla and Asim Riaz. While it is tough to accuse just one contestant for this fight, the duo needs to calm things down. Millions of teenagers and kids watch Bigg Boss 13 and the contestants are not setting the right precedent for sure.
Did Salman Khan Serve Justice by Blasting Siddharth Shukla?
After every weekend ka vaar episode, Salman Khan's name trends for being a biased or bad host. However, in this week's 'Weekend Ka Vaar' Salman Khan shocked every single soul by taking on this season's most popular contestant, Siddharth Shukla.
Time and again Siddharth Shukla was praised and held in high regard by Salman Khan. However, Salman Khan was furious this weekend.
salman said, "I wish there was one contestant who could be removed from Bigg Boss 13 right away. Siddharth Shukla I am speaking about you"

"i wished to remove you but colors tv did not allow it. If you lift your hands on anyone in the house, you will be out!"
Asim's fans are elated with Salman Khan's neutral perspective. However, Asim Riaz was also scolded by Salman Khan. Salman said, "Asim, I praised you last week and now you have climbed on my head with that".
Do you think Siddharth Shukla deserved to be scolded by Salman Khan or was it Asim's fault all the way for instigating Siddharth? Let us know in the comments below.