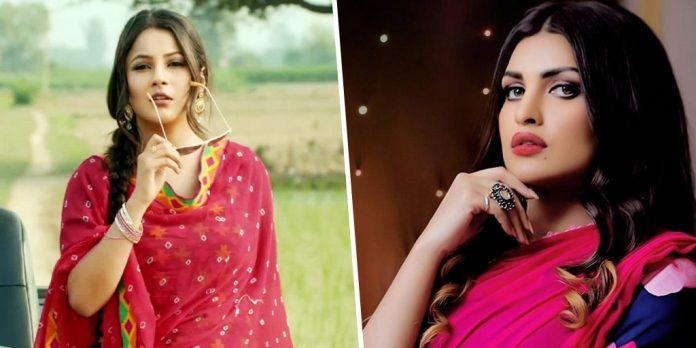 Bigg Boss 13 enters its sixth week. The drama, chaos, fun and fights continue to a great extent in the Bigg Boss 13 house. A lot of shoulders have been rubbed this week and Siddharth's nomination for eliminations is crucial. As Bigg Boss 13 enters the decisive phase where contestants and audience are not yet out from the first finale, the sixth week elimination of Bigg Boss 13 this week will be a very important one. Tehseen was evicted this week.
As the Weekend Ka Vaar episode ended abruptly on Saturday, the audience were speculating something significant to happen on Sunday. Usually, evictions happen on Sunday and the audience were doubtful about another eviction happening on Sunday.
BB 13 Weekend Ka Vaar Week 4 Highlights November 10
Evictions and Wildcard Entries
No eviction planned for this week. Tehseen's eviction leaves 13 contestants in the house.
Hence, Mahira is safe.
A new wildcard entry is going to enter the house taking the total count to 14 contestants again.
Vishal Aditya Singh from Nach Baliye 9 fame will enter the house as a wildcard entry.
Salman will make Vishal perform a task based on a lollipop. Vishal has to be pick a chit from a bowl and answer if he has done the thing written on the chit or not. If yes, then he has to lick the lollipop.
Questions: Ki aap kabhi kisi adher Umar ki aurat ke saath flirt kiya he? Salman & Vishal both said Yes Next Q: Ki aapne public space me mmmmm kiya Kya( Means kissing)
https://www.instagram.com/p/B4rKupWCsnk/
Bigg Boss 13 Weekend Ka Vaar Week 6 Movie Promotions
The cast of the upcoming movie 'Marjaavaan' will be present in the stage to promote their film.
Sidharth Malhotra, Ritesh Deshmukh & Tara Sutaria to soon join Salman khan in Stage.
https://www.instagram.com/p/B4rWvpMIJFG/
Bigg Boss 13 Weekend Ka Vaar Tasks Update – Shower Task
The twist in this week's shower task is that two contestants will take a shower simultaneously in different glass showers.
Asim and Siddharth Shukla are the first pair to take the shower.
Question posted to Asim and Siddharth:
Q: Konse Contestant ko ghar bhejna chahiye? Asim & Sid Both: Arhaan HMs: Disagree Shower Q:Kon sa sadasya faltu ke pange Asim se leraha hai? Asim & Sid Both :Arhaan HMs Disagree & Shower
Q: Kon is Ghar me rang badlu he? Asim:Shehnaz & Sid: Arhaan HMs Disagree Shower Q:Is Ghar me kon he Jo Shukla ke alwa jail Jana deserve karta he? Asim & Sid Both :Paras HMs Disagree & Shower
Mahira and Paras are the Second pair to take the shower.
Question posted to Mahira and Paras:
Q: Kon is ghar mein survive nhi kar payga? Mahira: Arti & Paras: Asim HMs Disagree & Shower Q: Mahira ka kisse Masla hai? Both: Sidharth HMs not do anything & Shower
Q: Kisske rehne na rehne se kuch fark nhi padta he? Both: Arti HMs didn't do anything & Shower
Rashami and Devoleena are the third pair to take the shower.
Question posted to Rashami and Devoleena:
Q: Ghar valo me se lambi race ka ghoda kon he? Shower Q: Kon WC entry se nakhush he? Both Sidharth Shower Q: Arti aur Shefali me se aacha captain? Shower Q:Ghar mein kon Captain banne layak nhi Both Asim & Shower
Hindustani Bhau and Shehnaaz are the fourth pair to take the shower.
Question posted to Hindustani Bhau and Shehnaaz:
Q:Aap dono me entertainer no 1 kon he? Both Bhau HMs enjoying & didn't agree & Shower Q: Sehnaz aur Bhau me se ENG kiski achi he? Shower Q: Konsa WC strong aaya he? Shower