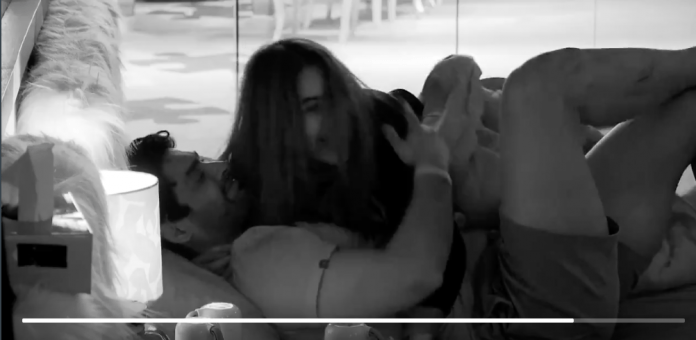 Bigg Boss 13 enters its week 10 and this weekend ka vaar was as entertaining as ever with Salman Khan. This weekend Salman Khan did not sport a very serious face as the show was celebrating its extension and TRP shooting up to the stars. The grand finale of the extended version of Bigg Boss 13 will end on February 15th. Apart from Bigg Boss 13 fans, We desperately wait for Salman Khan's Weekend Ka Vaar, don't we? It's really fun when the Dabangg Khan bashes the housemates for all the wrong they have done over the week.




Siddharth and Shehnaaz – Hottest Couple of Bigg Boss 13?
Siddharth and Shehnaaz are slaying the Bigg Boss Season 13 with their charisma, charm and naughtiness. Time and again the couple fight and share cute moments which attracts major attention.
In a way, it is good news for Bigg Boss as the couple is raking in the footage which the audience likes. TRP is booming for Bigg Boss 13 and it is interesting to see the couple still rule the season with their cheekiness.
Shehnaaz's cozying up with Paras is not going down well with her fans. However, a section of her fans understand that Shehnaaz is playing the game. She plays the cute dumb Punjabi girl card but is very smart, With Siddharth also cozying up to the Paras clan, it only makes sense for the couple to rule over Bigg Boss 13.
Siddharth and Shehnaaz are consistently voted as the most popular male and female contestants in Bigg Boss 13. Hence, the newcomers and wildcard entries have no option but to fight against or cozy upto them. This works in Sidnaaz's favour.
It will be interesting to see how long the Sidnaaz love story lasts as things are very unpredictable when it comes to Bigg Boss 13.
Do you like watching Sidnaaz together on Bigg Boss 13? Let us know in the comments below.