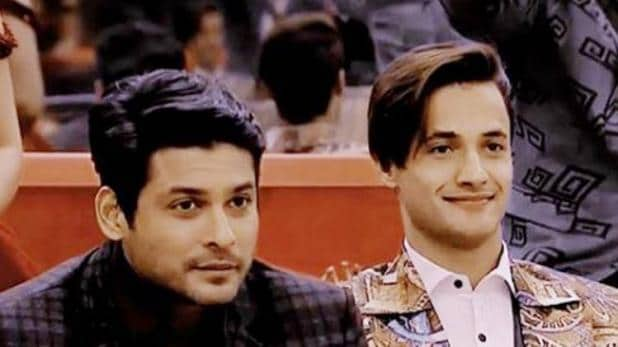 Bigg Boss 13 is on the verge of completing its fifteenth week. The weekend ka vaar episodes promise to be filled with explosive action, drama and hungama, thanks to the presence of the host Salman Khan.




Salman Khan has had a rollercoaster ride in this season of Bigg Boss 13. Salman Khan was accused of being biased during the initial days of the show when he chose to evict Koena Mitra. However, the audience were fairly happy from there on when he discussed about critical issues. He ensured that he cracked the whip on contestants who took the physical route to show their power in the house. Salman Khan emphasizes that he is tired of the contestants' fights and throws light on the slapping saga which took place this week.
Meanwhile, the Vivo Caller of the week is an interesting segment in the weekend ka vaar episodes. It is interesting to see the audience grill the contestants with their questions over their activities in the house.
Big Boss 13 Vivo Caller of the Week 11th December – What Did the Vivo Caller Ask Asim Riaz?
Asim Riaz is touted as the most popular contestant alongside Siddharth Shukla in this season. He has been through a lot of turmoil considering her friendship turned into bitter enmity with Siddharth Shukla.
Asim is aggressive but also enjoys the understanding of the audience which is important to win a show like Bigg Boss 13. Fan support is divided for Siddharth and Shukla ever since they started locking horns with each other.
As a result, this week's Vivo Caller of the Week had a very interesting question to Asim Riaz. He was asked, "During the last Weekend ka vaar you said you will stay away from Siddharth Shukla and you weren't seen at all (lack of coverage). Was your game only fighting with sid ?"
What Did Asim Riaz Respond to the Vivo Caller?
Asim Riaz gave a fitting reply to the caller. He said "When I was freinds with Siddharth we never used to fight but I still used to be seen on the show with ample coverage. However, I do not know what happened now but I will keep what you said in mind. Salman Khan appreciated him for this reply and also appreciated his progress in the show this week which was less on violence and smooth.