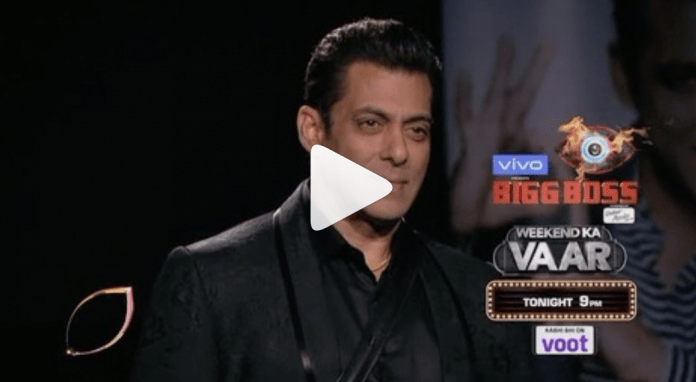 In Bigg Boss 13, Salman Khan comes every week to take class for bigg boss housemates. On this day Salman Khan performs fun tasks with all the people of the house and also entertains his audience a lot. Along with this work, Salman Khan also takes account of the week-long dramas in the house. After which many of the members of the house start a fierce class. This time again Salman Khan is going to scold Siddharth Shukla, Rashami Desai and Asim Riaz. We are not saying this, rather the new promo of Bigg Boss 13 is proof that, today January 4 2020, Salman Khan's anger is going to wreak havoc on the contestants once again during the weekend of Bigg Boss.




In the promo of Bigg Boss 31, Salman Khan is seen flaring first on Asim Riaz. In the promo, Salman Khan is asking Asim what are you doing at BB house. Why did you call Siddharth Shukla's father a cry baby when you know that his father is no longer in this world?
Hearing this from Salman Khan, Asim Riaz becomes speechless. Salman Khan tells Aseem that, now he has started troubling all the people to an extent. After this Salman is seen flaming Siddharth Shukla. Salman Khan is saying that, Sidharth you cross all your limits in anger. When you are angry, then your real face is revealed to everyone. At the same time, Rashami Desai is the next victim of Salman's anger.
Salman Khan is seen saying in the promo to Rashami Desai that, why are you repeatedly raising fingers on cameraperson. If you feel that the image of you people in the show is being spoiled, you can leave this show at any time. I open the door for you.
See Bigg Boss 13 promo-
https://www.instagram.com/sidharthshukla_fanpage_/?utm_source=ig_embed
Seeing the new promo of Bigg Boss 13, it is clear that today, the contestants are not well…. Salman Khan is going to teach lessons to everyone from the line. In such a situation, tell us how eager you are to watch the upcoming episode of Bigg Boss 13.