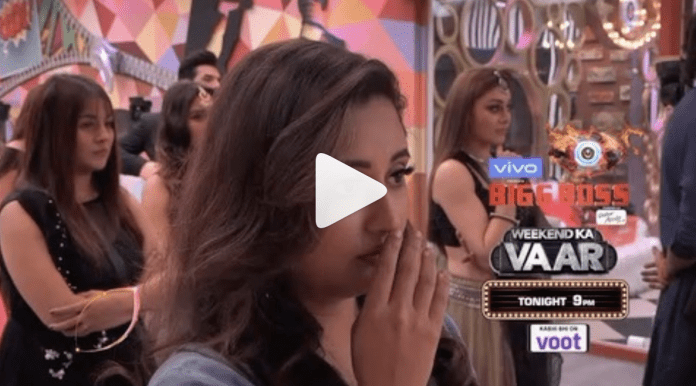 What is going to happen on the weekend of Bigg Boss 13 has never happened before and it should never happen. I do not know who will be the winner of this season, but it is definitely that this time all the families have shown their cheapness in this TV show. In the upcoming Weekend Ka Vaar, Bollywood superstar Salman Khan is going to do something that will surely rip off the heart of 'Bhaijaan' fans.




In fact, Salman Khan will give a grand party for his birthday to all the housemates in the upcoming Weekend Ka Vaar. After receiving this, the family members are going to be very happy. But what happens after that will blow everyone's senses. In the upcoming episodes, you will see that after the party, Salman Khan himself is about to enter the house and clean the entire house. This will blow the senses of the family as well as the audience. Big Boss makers have shared this promo video. In the shared promo, Salman Khan is seen entering the house and fetching utensils in the kitchen. Apart from this, they clean the entire house and will go to the bathroom and pick up the dirt of the family. After watching this promo, the audience's mind is going to be tinged.
https://www.instagram.com/p/B6pMMZmgfXS/?utm_source=ig_embed
Ever since Shahnaz Gill took over the captaincy, all the family members have been seen to buy bycot from the housework. No one is fulfilling the responsibilities found. In such a situation, the whole house is very dirty. After seeing this form of Salman Khan, all the householders will be seen apologizing to him, but 'Bhaijaan' is going to bring his reality in front of him. What do you have to say on this attitude of family members? Can tell us by commenting.