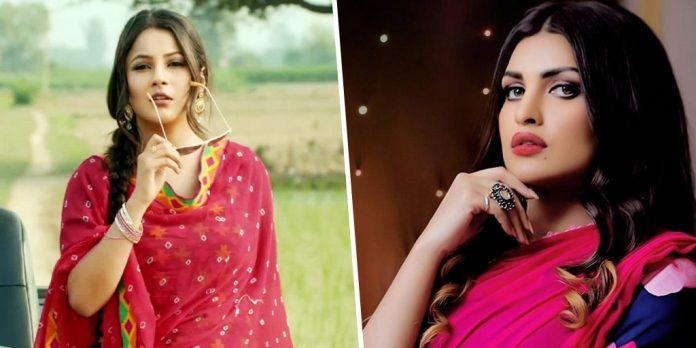 Bigg Boss 13 which is entertaining the fans with its high-voltage drama is back with yet another captaincy task during week 8 and those who becomes the captain for week 8 will be safe from elimination. As Aarti became the first Captain of the Bigg Boss house, followed by Shefali, the contestants are all geared up for the next task and will fight to become the next Captain of the house. Bigg Boss decided not to have any captain after Shefali's tenure.




Bigg Boss announced the new captaincy task wherein Himanshi, Bhau, Siddharth and Shehnaaz are in for an intense task between each of them. The four contenders are going to have a tough time as this week's Vivo captain of the week will get a chance to change the dynamics of the house.
Siddharth's team is divided and torn apart. While Paras and team are trying to make the most of the divided opponents, the blame goes on Shefali for splitting Siddharth's group.
Bigg Boss 13 Vivo Captain of the Week – Week 8 Nominations
Shehnaaz's Svayamvar was marred by Asim and Siddharth's fight. However, Khesari's 'shayaari', Vishal & Devoleena's Crossdress helped Paras' team to cruise to victory. Himanshi and Shefali motivated Asim and assured that he is doing the right thing as Sidharth dominates over people and does not listen to anyone. Sidharth is planning to make Shehnaz and Vishal to make Vishal the next captain of Bigg Boss 13. However, the task's results has different news.
Since Paras and team were unable to come to a conclusion about who the captain nominations would be, Bigg Boss gives a chance to Siddharth's team. As a result, Hindustani Bhau, Shehnaaz, Himanshi and Siddharth get nominated for captaincy task.
Hence, the nominations for Vivo captain of the week are:
Siddharth Shukla
Shehnaaz Gill
Hindustani Bhau
Himanshi Khurana
Bigg Boss 13 Vivo Captain of the Week – Himanshi Wins the Task Based on Shefali's Decision
The task is called frame task where the contenders have to hold the frame and whoever holds it till the end will win the task and be the captain of this week.
Himanshi and Siddharth are the final two to fight it out. Though Siddharth holds the frame using some technique till the end, he completed the task as per the rules. However, Shefali was the judge of the task and chose Himanshi as the deserving winner of the task. Hence, Himanshi becomes the Vivo captain of this week.
Do you think Himanshi deserves to be the captain of this week? Let us know in the comments below.