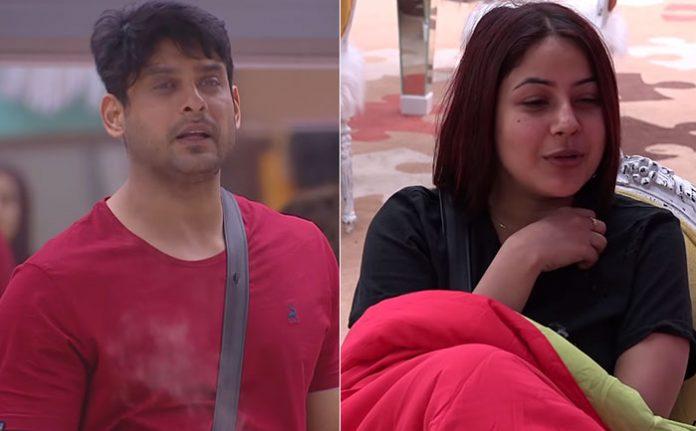 Bigg Boss 13 enters its seventh week. The drama, chaos, fun and fights continue to a great extent in the Bigg Boss 13 house. A lot of shoulders have been rubbed this week and Siddharth's and Shehnaaz's nomination for eliminations is crucial. As Bigg Boss 13 enters the decisive phase where contestants and audience are not yet out from the first finale, the seventh week elimination of Bigg Boss 13 this week will be a very important one.




The house has a new wild card contestant apart from the six which joined last week. However, one of the six was evicted last week and it was Tehseen. Siddharth's group and Asim's group continue to lock horns. Mahira's escape from week 6 evictions is a boon for Paras' group. However, the patch up between Shehnaaz Gill and Siddharth Shukla is likely to make things stronger for #sidnaaz from audience perspective.
Himanshi and Khesari Lal Yadav Are the Weakest Contestants?
Based on the voting conducted inside the Bigg Boss house, Himanshi Khurana and Khesari are lacking the appeal and ability to connect with the audience. However, Arhaan Khan and Devoleena are not very impressive either. Khesari Lal is lost in discovering the perfect game plan for him. However, it might be too late before he does. Himanshi's sickness is a major obstacle for her in gaining more traction in the house.
Siddharth and Shehnaaz are the Smartest Contestants In the House?
Shehnaaz considers Siddharth to be the mastermind in the house. She might be right. Considering, the amount of opposition Siddharth Shukla has inside the house, the more is his popularity outside among his fans. Siddharth Shukla has found the right composure which is needed to impress the audience. Shehnaaz Gill might act dumb and cute but she is the only one who has decoded Siddharth's game to perfection. She has no choice but to play along, right?
Asim Riaz Stands For Himself? Is it Good Or Bad?
Apparently, Asim Riaz is trying to break the shackles from Siddharth's shadow and gain an image for himself. His recent tussle with Siddharth and arguments over duties show that he is not going to budge for anyone in the house. Asim's attitude revamp comes at the right time when housemates began targeting him for being Siddharth's 'chamcha'.
Bigg Boss 13 Week 7 Popularity Poll Vote Results Standings – November 12th (vs Last Week's Standings)
Asim Riaz ( +1 )
Siddharth Shukla (-1)
Hindustani Bhau (-)
Shefali Jariwala (+1)
Himanshi Khurana (-1)
Rashami Desai (-)
Shehnaaz Gill (-)
Arti Singh (-)
Paras Chabbra (-)
Devoleena (+1)
Khesari Lal (-1)
Mahira Sharma (-)
Arhaan Khan (-)
Vishal Aditya Singh (NEW)
Bigg Boss 13 Week 7 Popularity Poll Online Vote
Who is the Most Popular Contestant This Week?