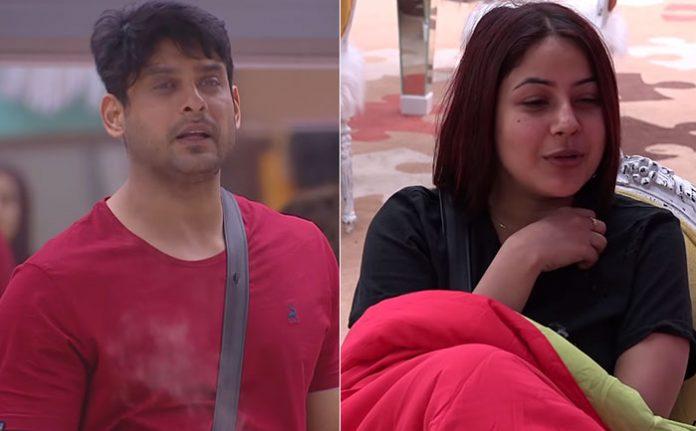 Bigg Boss 13 enters its fifteenth week. The drama, chaos, fun and fights continue to a great extent in the Bigg Boss 13 house. A lot of shoulders have been rubbed this week and Madhurima's nomination for eliminations is crucial. As Bigg Boss 13 enters the decisive phase where contestants and audience are not yet out from the announcement of the extension of the show, the fifteenth week elimination of Bigg Boss 13 this week will be a very important one.




The house has no new wild card contestants in the last few weeks. Vikas Gupta (popularly known as 'Mastermind') was in the house as a replacement for Devoleena and has left. Devoleena is also not returning to Bigg Boss 13. Siddharth's group is now merely four people including Mahira, Paras and Shehnaaz. Surprisingly, Paras is saved from eliminations yet again thanks to his strategies. However, it would be interesting to see if Madhurima or Vishal can survive this week of danger.
Is Shefali Jariwala or Madhurima Tuli the Strongest Female Wildcard Entry?
Madhurima Tuli had a very slow start towards the beginning of her journey in Bigg Boss 13. She was tormented and targeted for sleeping all the time and not mingling much with anyone. However, with the recent fight with Vishal and her eventual patch up, she is gaining some coverage. This is good news but she continues to trail in the audience voting this week. Shefali Jariwala was one of the strongest wildcard entries. This image of Shefali gradually died down and she is playing a very silent role in the house now.
Siddharth and Shehnaaz Will Continue to Be Popular?
Shehnaaz considers Siddharth to be the mastermind in the house. She might be right. Considering, the amount of opposition Siddharth Shukla has inside the house, the more is his popularity outside among his fans. Siddharth Shukla has found the right composure which is needed to impress the audience. Shehnaaz Gill might act dumb and cute but she is the only one who has decoded Siddharth's game to perfection. She has no choice but to play along, right?
Will Mahira and Shehnaz's fight Affect Mahira's Credibility as She Jumps into Top 5?
Mahira Sharma and Shehnaz have been at loggerheads consistently ever since Siddharth and Paras made a reentry into the house. The recent fight between Mahira and Shehnaz seems to reveal a widening gap between the two friends whose unity is crucial for the prospects of Siddharth and Paras. With Mahira being nominated this week, she is locking horns with the most popular female contestant in the house. Is it worth the risk?
Bigg Boss 13 Week 15 Popularity Poll Vote Results Standings – January 8th (vs Last Week's Standings)
Siddharth Shukla (-)
Asim Riaz ( – )
Shehnaaz Gill (+1)
Rashami Desai (-1)
Mahira Sharma (+3)
Paras Chabbra (-1)
Shefali Jariwala (-1)
Vishal Aditya Singh (-1)
Arti Singh (-)
Madhurima Tuli (-)
Bigg Boss 13 Week 15 Popularity Poll Vote Online
Who is the Most Popular Contestant This Week?
Who do you think will be the most popular contestant in Bigg Boss 13 this week? Let us know in the comments below.