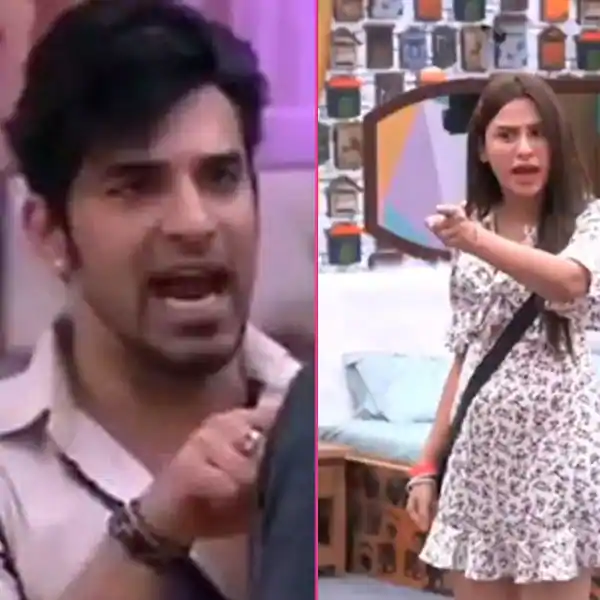 Bigg Boss 13 enters its fourteenth week. The drama, chaos, fun and fights continue to a great extent in the Bigg Boss 13 house. A lot of shoulders have been rubbed this week and Rashmi's nomination for eliminations is crucial. As Bigg Boss 13 enters the decisive phase where contestants and audience are not yet out from the announcement of the extension of the show, the fourteenth week elimination of Bigg Boss 13 this week will be a very important one.




The house has no new wild card contestants in the last few weeks. Vikas Gupta (popularly known as 'Mastermind') was in the house as a replacement for Devoleena and has left. Devoleena is also not returning to Bigg Boss 13. Siddharth's group is now merely four people including Mahira, Paras and Shehnaaz. Surprisingly, Paras is saved from eliminations yet again thanks to his strategies. However, it would be interesting to see if Madhurima or Bagga can survive this week of danger.
Mahira Sharma Enters Top 5 in Style!
After being accused of being Paras' sidekick, Mahira Sharma has shaped her journey pretty well. Surprisingly, she was leading in the audience voting over Rashami and other contestants. For the first time in popularity voting for any week, Mahira Sharma has made an ursurge into the top 5 which is completely surprising. However, she still needs to work on her temper and attitude to stay in the top 5 of Bigg Boss 13 contestants.
Will the Nominated Contestants Make an Impact in this Week?
With Bigg Boss 13 extended by five weeks, it would be interesting to see how the new nominated contestants make an impact in the house. Shefali Bagga is already cozying up with Paras and Shehnaaz. Madhurima Tuli will try to use Vishal Adithya Singh's issue to gain ground in the house. The duo is already fighting to gain some traction. However, with intense competitions in the house, it is unlikely that Shefali Bagga, Madhurima or Vishal will make a significant rise in the popularity rankings in the first week.
The fight between Siddharth and Vishal during the luxury budget task is likely to trigger a wave of negativity around Vishal.
Is Shefali Jariwala or Shefali Bagga the Strongest Wildcard Entry?
Shefali Jariwala made a remarkable presence ever since she entered as a wildcard entry in Bigg Boss 13. She became of the captain of the house in her second week in Bigg Boss 13. Considering her strength, the contestants are targeting her more often than before. However, she does not seem to budge. Shehnaaz and Rashmi are the most popular women in the house so far. Their positions are threatened by the rise of Shefali. However, the reentry of Shefali Bagga is likely to give Shefali Jariwala some stiff competition. Considering the two Shefalis to be nominated this week, Jariwala definitely has an edge.
Siddharth and Shehnaaz Will Continue to Be Popular?
Shehnaaz considers Siddharth to be the mastermind in the house. She might be right. Considering, the amount of opposition Siddharth Shukla has inside the house, the more is his popularity outside among his fans. Siddharth Shukla has found the right composure which is needed to impress the audience. Shehnaaz Gill might act dumb and cute but she is the only one who has decoded Siddharth's game to perfection. She has no choice but to play along, right?
Will Mahira and Shehnaz's fight Affect Mahira's Credibility?
Mahira Sharma and Shehnaz have been at loggerheads consistently ever since Siddharth and Paras made a reentry into the house. The recent fight between Mahira and Shehnaz seems to reveal a widening gap between the two friends whose unity is crucial for the prospects of Siddharth and Paras. With Mahira being nominated this week, she is locking horns with the most popular female contestant in the house. Is it worth the risk?
Bigg Boss 13 Week 14 Popularity Poll Vote Results Standings – January 6th (vs Last Week's Standings)
Siddharth Shukla (-)
Asim Riaz ( – )
Rashami Desai (-)
Shehnaaz Gill (-)
Mahira Sharma (+3)
Paras Chabbra (-1)
Shefali Jariwala (-1)
Vishal Aditya Singh (-1)
Arti Singh (-)
Shefali Bagga (-)
Madhurima Tuli (-)