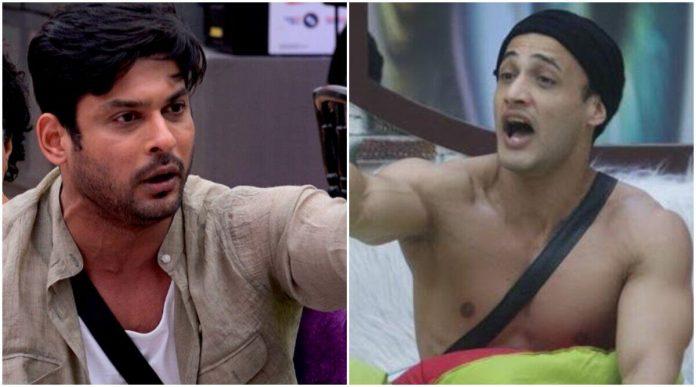 Bigg Boss 13 enters its tenth week. The drama, chaos, fun and fights continue to a great extent in the Bigg Boss 13 house. A lot of shoulders have been rubbed this week and Paras' and Mahira's nomination for eliminations is crucial. As Bigg Boss 13 enters the decisive phase where contestants and audience are not yet out from the announcement of the extension of the show, the tenth week elimination of Bigg Boss 13 this week will be a very important one.




The house has three new wild card contestants this week. However, out of the three Shefali Bagga and Arhaan Khan are reentries. Siddharth's group is dissolved and there are clear differences between Siddharth with his strongest friends like Arti Singh and Shefali. Mahira's escape from week 8 and 9 evictions was a boon for Paras' group but will she survive yet again is a doubt. However, the divided team of Siddharth shows little signs of patching up this week.
Will The 'Incredible 4' Be Dethroned Ever in Bigg Boss 13?
Asim, Siddharth, Shehnaaz and Rashami are the incredible Top 4 contestants of Bigg Boss 13 so far. According to major polling reports, these four contestants have deterred major threats from flourishing wildcard entries. Interestingly, these four contestants are in the show right from day 1. In a season where the last three evictions (Khesari, Arhaan and Tehseen) have been the recent wildcards entries, Shehnaaz, Siddharth, Rashmi and Asim have done a stupendous job so far.
Asim's Fans Trend #UnstoppableAsim with 1 Million Tweets, Is He More Popular Than Siddharth Shukla?
Asim and Siddharth had a common fan base few weeks ago. However, after their major tussle, it looks like Asim's army is stepping up on the gas and trending his name on social media more often than not. Recently, Asim's squad tweeted a million times on Twitter in support of their favorite contestant which is a record so far.
Which Contestants are Capable of Dethroning Siddharth and Asim?
Siddharth and Asim are enjoying a lot of coverage, attention and fan support. This is making life tougher for the wildcard entries and other contestants  in the house. Apart from the top 4, it looks like Paras and Mahira are failing to win the hearts of the public. This leaves us with just Arti Singh from the first batch of contestants in Bigg Boss 13, leaving the top 4 aside.
Shefali Jariwala and Himanshi enjoy some support but it is not enough to dethrone the top 4 as yet. It will be interesting to see if Shefali Bagga, Madhurima or Arhaan will make an impact.
Bigg Boss 13 Vote Online – Which Contestant Will Dethrone Asim and Siddharth?
Who Will Replace Asim and Siddharth in Top 2?